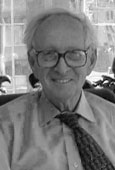 Stephen A. Jarislowsky
O.C., C.Q., B.Sc., M.A., M.B.A., Lld.
Chairman, Jarislowsky Fraser Limited
Stephen Jarislowsky presides over one of the largest and most successful investment management firms in Canada. Active in other corporations, educational, cultural and charitable activities, Mr. Jarislowsky has endowed eleven University Chairs and contributes frequently to television, radio, magazines and newspapers. Recipient of the Order of Canada and Honorary degrees from a number of Canadian Universities, he serves on the Audit Committee of PROCURE.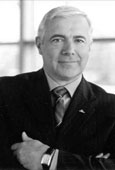 Alain Lemaire
O.C.
Président et chef de la direction, Cascades Inc.
Alain Lemaire teamed with his brothers to grow Cascades Inc. into what is today a highly successful international business. His qualities as a man of action have earned him numerous distinctions, not only in the regional and national business community, but also in the environmental and social sectors. He played an integral role in the establishment of PROCURE and continues to support PROCURE's efforts on all fronts.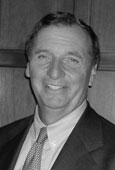 Michel Côté
Consultant, BMO Nesbitt Burns, Board Administrator
Michel E. Côté, the former Vice-Chairman and Managing Director at BMO Nesbitt Burns Inc. and a Board member of several companies, was Governor of the Montreal Stock Exchange as well as Member of the Executive Committee of the Investment Dealers' Association. In addition to his work as a consultant for investment banking services at BMO Nesbitt Burns, Inc., Mr. Côté continues to support PROCURE's efforts on all fronts.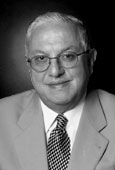 Mostafa M. Elhilali
O.C., M.D., Ph.D., F.R.C.S.(C)
He is presently the Chairman of the Department of Surgery, and also holds the position of Stephen
Jarislowsky Chair in Urology at McGill University, Montreal, Canada.
Dr. Mostafa Elhilali, MUHC Urologist-in-Chief of the Royal Victoria and Montreal General hospital sites is a widely respected scientist, administrator, physician and teacher. Dr. Elhilali is a recipient of the Order of Canada and has earned a lifetime achievement award from the Canadian Urological Association. He is known for his caring and compassionate dealings with patients. He proudly serves on the Implementation Committee of PROCURE and is an invaluable medical advisor.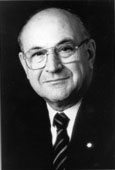 A. Jean de Grandpré
C.C., Q.C.
Albert Jean De Grandpré, lawyer, business executive (b at Montréal 14 Sept 1921). Educated at Collège Jean-de-Brébeuf (BA 1940) and McGill University (BLC 1943), he practised insurance law in Québec during 1943-66 before joining Bell Canada as general counsel. He became president in 1973 and chairman and CEO in 1976.
Always notable for his aggressive defence of company social interest and his aversion to government regulation, he devised a scheme in 1981-83 to reorganize Bell Canada, a telephone utility under the regulatory authority of the CRTC, into Bell Canada Enterprises Inc – a holding company that largely evaded that authority – in order to free the company for growth.