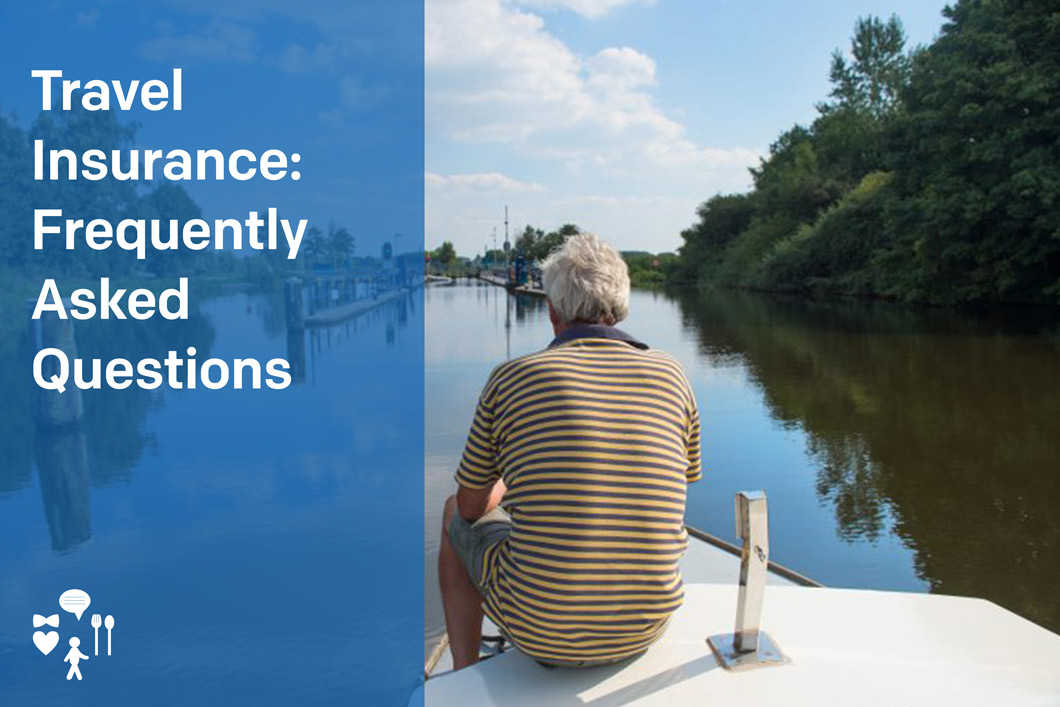 March 3, 2015
Travel Insurance : Frequently Asked Questions
Why do I need travel medical protection when I travel abroad?
An accident or emergency can happen anywhere. If you need medical care in another country or another province/territory, your government health plan may pay only part of the costs. Travel insurance starts where these plans finish. Travel insurance can also provide coverage for unforeseen problems, from a cancelled flight to a serious illness, or in rare cases, even an act of terrorism or the bankruptcy of a travel supplier. If an illness, accident, or other covered unforeseen circumstance forces travellers to cancel or interrupt their plans, they face two major financial losses: the money invested in non-refundable pre-payments and medical expenses that in many instances may not be covered by health insurance.
Will a pre-existing medical condition affect my coverage?
Depending on your age, condition and, if applicable, your answers to our health questions, pre-existing medical conditions are covered if they are stable for a certain period of time (as specified in your protection) before your policy's effective date.
How does trip cancellation and interruption coverage work?
It reimburses forfeited, non-refundable or unused payments or deposits if travellers must cancel or interrupt their trip due to a covered reason.
Can I cancel my trip for any reason and get all my money back?
Not all reasons for trip cancellation are covered. Trip cancellation coverage will refund prepaid, non-refundable trip payments or deposits if you have to cancel for a covered reason. Covered reasons include sudden and unforeseen medical emergencies, or if your home is made uninhabitable because of fire, flood, burglary, vandalism or natural disaster, hijacking or quarantine. Please read your policy terms and conditions to find out exactly what is covered.
What do I need to know about completing the health questions?
Your answers to the health questions (if applicable) will determine the proper rate for coverage of your pre-existing health conditions and form part of your travel protection. When answering the health questions:
Take your time.
If someone else completes the health questions for you, keep in mind that it is still your responsibility to make sure the answers are correct.
Please read each question carefully as incorrect answers can lead to the cancellation of your coverage and the denial of your claim.
Have your prescriptions or a description of your medication on hand for reference.
Please review the answers you have provided to the health questions to confirm that they are correct.
If you are unsure about any questions regarding your medical condition or medications, please speak to your physician.
If you have any other questions, please feel free to contact us; we will be happy to assist you.
Doesn't my credit card issuer provide coverage for me while I travel?
We recommend that you carefully review the travel insurance coverage provided by your credit card issuer, as well as any conditions or stipulations.
Doesn't my government health plan or personal health insurance plan cover me when I travel?
When you travel outside Canada, you leave up to 90% of your government health insurance plan behind. Government plans also typically cover only a limited portion of medical costs once you leave your home province or territory, even if you are still in Canada. Many health insurance plans do not provide payment directly to foreign hospitals. They may have a deductible and/or not cover the cost of emergency medical transportation. Emergency assistance services are there to help direct you to the right hospital and make sure you receive the proper medical care.
Your Government Health Insurance Plan does not provide such extensive services 24 hours a day, 365 days a year, nor does it provide upfront payment for emergency medical care, regardless of where you are. In addition, government plans do not guarantee coverage for special care (air ambulance or emergency dental services, for instance).
Can I extend my emergency medical coverage if I prolong my trip?
You may extend your coverage if you prolong your trip at any time, subject to the conditions of your protection.
Are there events or medical conditions that are not covered?
Every insurance plan contains restrictions and exclusions. For more information, review the terms and conditions of the products that interest you.
Courtesy of SecuriGlobe - Travel insurance and health insurance distributor in Canada