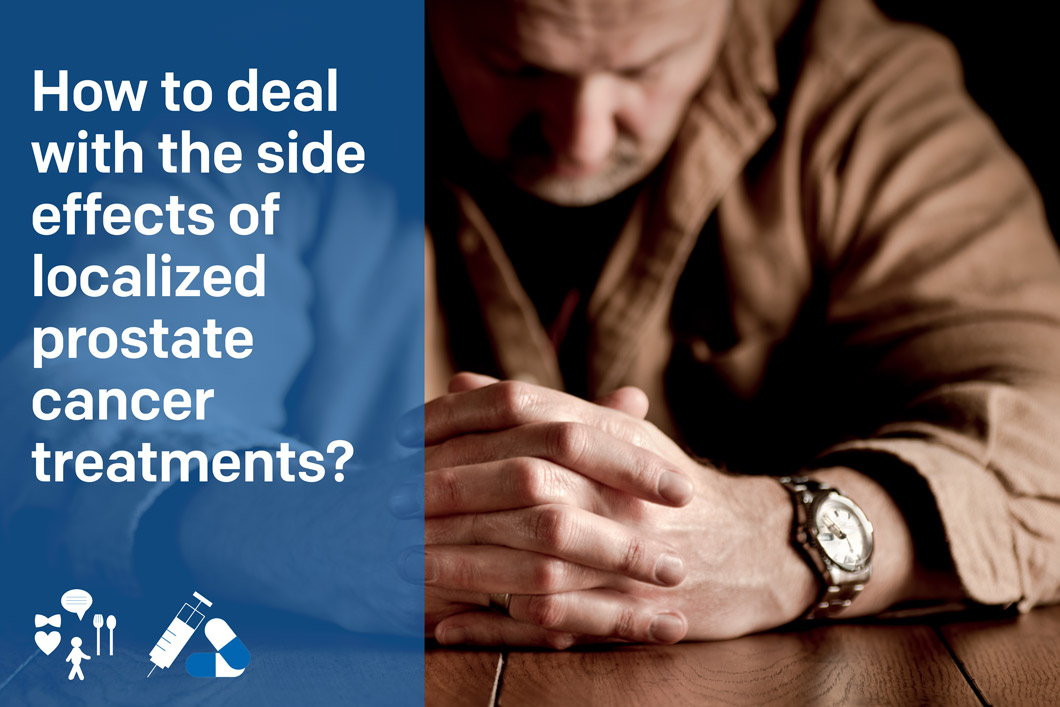 September 9, 2015
How to deal with the side effects of localized prostate cancer treatments?
The side effects related to prostate cancer treatments are often a source of concern and anxiety among patients.
This distress is entirely understandable and justified, however there are many misconceptions regarding the side effects. These misunderstandings are related to the occurrence, severity, management and appeasing of the effects.
Many of the side effects are often less frequent and severe than it is commonly thought. Thanks to technical advances in surgery and radiation therapy, improvements in treatment delivery and numerous new research on the subject, it has become easier to overcome the symptoms associated with localized prostate cancer treatments.
How and why do these effects occur?
It is important to understand how and why these side effects occur.
For instance, whether the nerves were attained or not during surgery or radiation therapy, almost all prostate cancer patients experience some erectile dysfunction the first few months following treatment. This can be explained by the fragility of the nerves and blood vessels in the area. Any trauma to the region will result in changes to the natural order. However, within one year after treatment, nearly all men will see a substantial improvement.
The same logic applies to incontinence. A lot of patients experience some form of urinary or bowel dysfunction following localized prostate cancer therapy. Usually, most of the symptoms disappear within one year or lessen over time.
Not all symptoms are normal; some even require immediate care. Therefore, it is important to talk openly with your urologist in order to learn how to cope with the side effects and minimize their impact on your daily life.
The next series of articles will focus on the main side effects related to localized prostate cancer treatments and the solutions you can consider to manage them.
You have questions or concerns? Speak to one of our health professionals.
Contact our toll-free 24/7 line at 1 855 899-2873