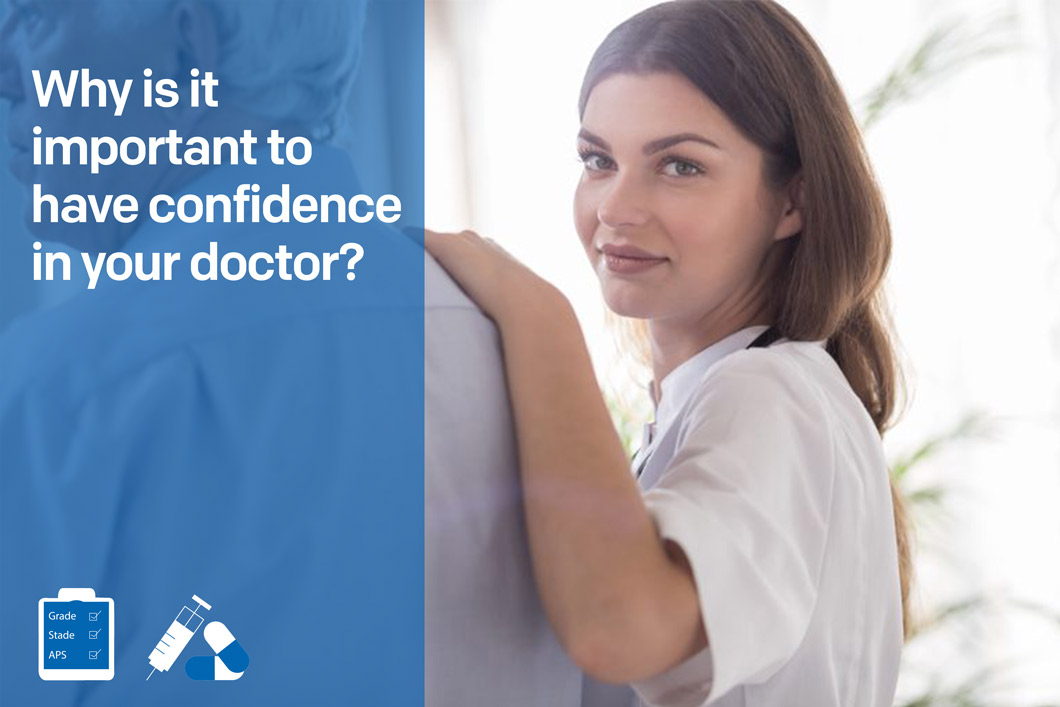 May 12, 2017
Why is it important to have confidence in your doctor?
Updated on March 31 2019
Being diagnosed with prostate cancer can cause a lot of stress. Subsequent appointments with your urologist are also an important source of anxiety. It is important that you have full confidence in your doctor throughout your treatment.
Indeed, a good relationship with your urologist will facilitate your ability to communicate together. You will then be able to make important decisions about your treatment. As a result, the care received will be more effective as it will be better suited to your diagnosis.
The human being first and foremost
If you have prostate cancer, of course you need medical care appropriate to your situation. However, your needs are not only physiological. As a human being, there are many aspects to consider as you also have unique psychological, psychosocial, emotional and cultural needs.
Thus, a doctor who inspires confidence will support you in all aspects of your life and direct you to the right resources, if necessary. You must not feel like a simple patient with prostate cancer, but as a human with unique needs.
Improve your follow-ups
To feel more confident when you see your urologist, here are some suggestions that will help you make your visit to the doctor more beneficial:
Don't be afraid to ask questions about your disease, treatments, and side effects.
Write a detailed list of your questions and update it by noting any new questions that come to your mind.
Take a relative or friend with you when you see your doctor.
If your doctor is giving you too much information at one time, let him or her know. There is nothing wrong with letting your doctor know how much information you can absorb in a single visit.
All these things, though simple, will prevent you from making the situation more stressful than it already is. You will be able to focus on your treatments in order to get better and move on to the next step.
You have questions or concerns? Don't hesitate. Contact us at 1 855 899-2873 to discuss them with one of our nurses specialized in uro-oncology. It's simple and free, like all of our other services.
Pages of our site that might interest you
Want to know more? Just click on one of the links below
New diagnosis - Why me?
The latest PROCURE news that might interest you
Every week we publish a blog article. Here's some we chose for you
What is Psychological Flexibility?
What happens if I decide not to treat my prostate cancer?
Written by PROCURE. © All rights reserved - 2019