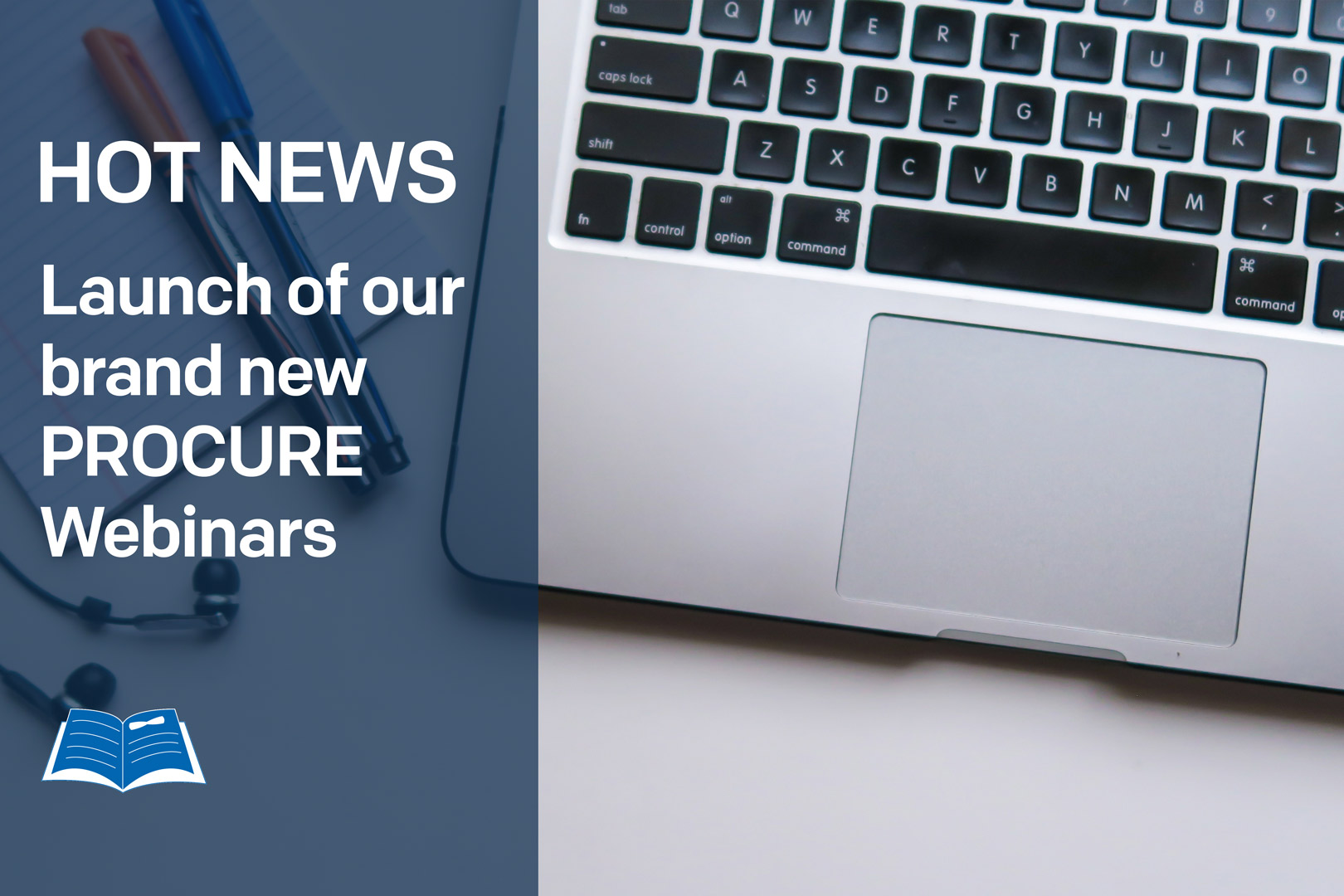 April 26, 2018
Launch of our brand new PROCURE Webinars
PROCURE is proud to announce the addition of a new tool to its service offering: PROCURE Webinars for Quebecers affected by prostate cancer. Free and broadcast on the website procure.ca, in the language of the speaker, the webinars, hosted by experts, will feature a variety of topics and issues related to prostate cancer.
"We are delighted to offer this new service to men and their families and friends," said Laurent Proulx, President and CEO of PROCURE. The calls received by our professionals specialized uro-oncology, coupled with the level of participation in our conferences, illustrate an eloquent need for information on prostate cancer, the support offered and the resources available. The addition of webinars to our service offer was therefore quite welcome."
The PROCURE Webinars have many advantages. In addition to providing access to specialized information throughout Québec, its live broadcast from noon to 1 pm also allows employees in companies, health professionals and members of Associations, among others, to participate from the location of their choice, and to interact with the speakers by asking questions that concern them.
Join us on May 24 at noon on procure.ca
PROCURE will be offering its first live webinar on Thursday, May 24, from noon to 1 pm. For the occasion, psychologist and neuropsychologist in oncology, Dr. Marika Audet-Lapointe, will discuss Anxiety in the presence of a cancer.
Each webinar requires the participant to register online at procure.ca. At the time of the live broadcast, users will be able to ask their questions to the speaker through a chat tool. All virtual conferences will also be available on PROCURE'S website and on its YouTube channel.
"The PROCURE webinars are part of a multitude of specialized services offered by PROCURE to men here and in connection with our mission to inform, support and educate Quebecers about this disease. At PROCURE, we never lose sight of the fact that it is the most common cancer in men and that, every day in Quebec, 12 men are diagnosed with prostate cancer, "concludes Laurent Proulx.
Join us! Register here or by clicking on the image
Written by PROCURE. © All rights reserved - 2018