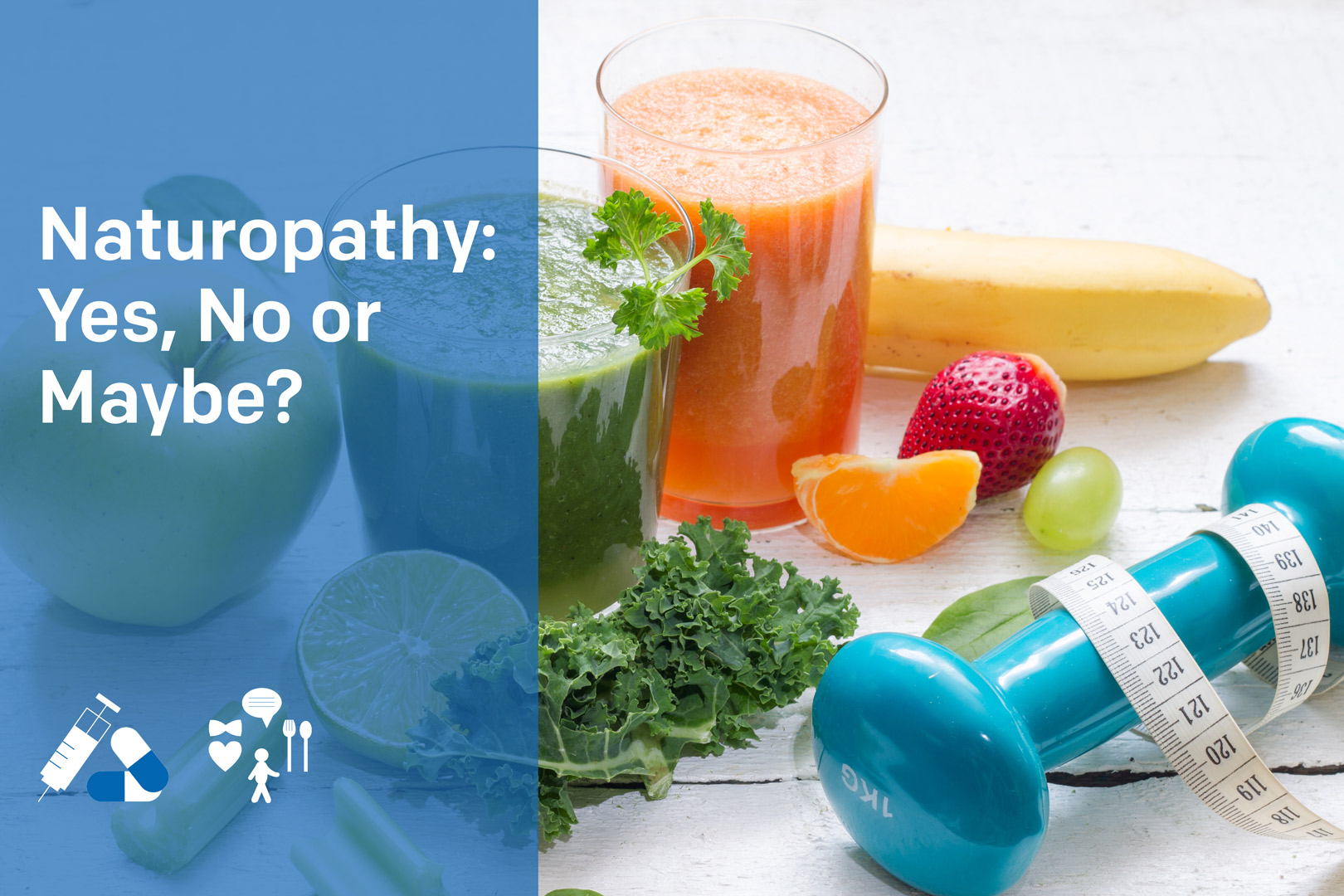 September 7, 2018
Naturopathy: Yes, No or Maybe?
According to Cancer Treatment Centres of America, Naturopathy "is an approach to health care that uses natural, non-toxic therapies to treat the whole person and encourage the self-healing process."
Naturopathic therapies include nutrition and supplementation, exercise, botanical medicine, lifestyle counseling, acupuncture and massage. It is important to remember "natural" does NOT mean safe. If you are working with both a naturopathic practitioner and medical doctor (your urologist, radio-oncologist or oncologist), be sure to let each of them know what treatments the other is prescribing.
Naturopathic medicine as a complementary therapy
There is no evidence at this time that naturopathic medicine can treat prostate cancer itself and there isn't enough research yet on the different therapies to say whether naturopathic medicine as a whole system works well as a complementary therapy.
Only a few good research studies have looked at individual naturopathic methods. Some evidence shows that a few methods used by naturopathic doctors (NDs) may be safe and effective as a complementary therapy to help cope with side effects of your prostate cancer treatment. These methods include acupuncture and massage (covered in our blog just recently), as well as proper diet and nutrition during cancer treatment.
Be careful
Other techniques, such as herbal, vitamin or mineral remedies, fasting and traditional Chinese medicine (other than acupuncture), have not been shown to be safe or effective as a complementary therapy. We need more research to find out how these methods may interact with conventional prostate cancer treatments such as radiotherapy, hormone therapy and chemotherapy.
You are thinking about trying it?
Talk to your healthcare team if you are thinking about trying any naturopathic treatments. Be sure to tell your naturopathic doctor about the type of prostate cancer treatments you're having.
An ND is sometimes called a naturopath, but some people who call themselves naturopaths have not completed a full-time, 4-year training program as naturopathic doctors. It's important to ask about the training and background of the practitioner you're seeing.
It takes 60 minutes per session at a cost of about $85. Most acupuncture treatments are reimbursed by insurance companies.
Are you going to try it? Yes, No, Maybe?
Useful links to find a naturopath in your area
L'Association des Naturopathes Professionnels du Québec
---
Take the time to visit each of our pages on this website, as well as our YouTube channel, in order to get familiar with the disease with our expert lectures, our section on available resources, the support that is offered to you.
Do you have any questions or concerns? Above all, do not hesitate. Contact us at 1 855 899-2873 to discuss with a nurse specializing in uro-oncology. It's simple and free, like all our services.
Pages of our site that might interest you
Want to know more? Just click on one of the links below.
Living with cancer
Managing side effects
The latest PROCURE news that might interest you
Every week we publish a blog article. Here are some we chose for you.
Take the time to do yourself good
How to preserve your energy to bounce back
Prostate cancer: 6 tips to sleep
Massage therapy... Why not do it?
Prostate cancer and acupuncture? Why not do it?
Written by PROCURE. © All rights reserved - 2020