by Anonymous, 59 years old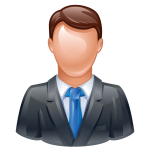 In 1996 at the age of 59, at an annual check-up, my PSA reading was found to be 4.3. My doctor referred me to a urologist who suggested a trans-rectal ultrasound and biopsies. The result indicated prostate cancer and a gleason score of 3/10, occupying roughly 10% of sample #3. The fragment of cancer found was insufficient in size to permit accurate scoring.
Before I underwent the diagnostic procedure, my urologist had told me I had a 90% chance of having prostate cancer. What an odd thing to tell a patient, kind of annoying I thought. With this in mind, the news came to me as no surprise.
There is naturally concern when one is told he has cancer. As most people have limited knowledge about the implications of prostate cancer, people react and cope in different ways. In my case, when faced with the unknown, I had to find out more about it in order to understand what was going on. I did intensive research on prostate cancer through books and the internet. I was put in touch with a prostate cancer nurse specialist at a local Montreal hospital. Nurse Grégoire was the founder of the prostate cancer support group. While attending her sessions, I was able to talk and share with other men who had gone through a similar experience. I increased my understanding of prostate cancer, its treatments and side effects through the lectures offered by different health professionals. I also noticed that a good deal of men, when faced with a new diagnosis of prostate cancer, are anxious to have treatments like surgery or radiation therapy. They were left with some side effects that were affecting, to a certain degree, their quality of life. What did I want?
As I was about to make a very important decision in my life, I wanted to consult with another specialist.The nurse set-up an appointment with another urologist. The recommendation was not to react immediately, but to continue to watch the evolution of my prostate cancer with blood tests and digital rectal exams. It was a relief to know that there was no urgency to have an operation or radiation therapy to treat my cancer. I continued each six months to have a PSA test and the results were as low as 0.9, with some variation, but was never more than 4.0.
Today, I am 66 years old, and because of a sudden rise in PSA, I had a second set of biopsies done in January 2003. This time, the increased PSA was a result of an infection. The PSA returned to normal readings within a short period of time. This second biopsy showed high grade prostatic intraepithelial neoplasia in sample #3 and 5% of sample #1 had prostate cancer with a gleason score 3+3=6. Since that time, and most recently, my PSA has been 2.1. The recommendation of my urologist is, as before, to continue with blood tests and do "watchful waiting."
In short, I do not worry or think about my prostate cancer. My wife and family feel that I should take this more seriously and proceed with the elimination of my cancer. I know that if I am told one day that I should have treatment, I will. For now, only time will tell whether or not this approach was best for me.