Ambassador and Directors Emeritus
Ambassador Emeritus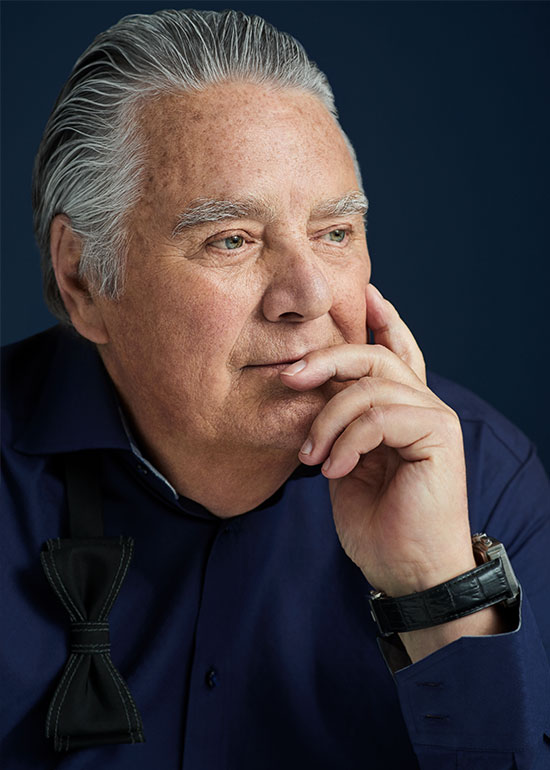 Jean Pagé
Ambassador Emeritus of PROCURE

For over 15 years, Jean Pagé has been able to carry PROCURE's mission at arm's length. Diagnosed himself with prostate cancer at the age of 49, he transformed his fight into a united action to help all men and families burdened by this disease, by raising their awareness of the importance of screening and prevention.
A committed man, he has broken taboos around prostate cancer for years and has given many men the chance to break out of isolation and speak out about their disease. Associated as ambassador and spokesperson for PROCURE, he was able to promote this cause, which affects 12 Quebecers every day.
On January 29, 2019, PROCURE's Board of Directors awarded Jean Pagé, in recognition of the exemplary work he has done, and his commitment over the last 15 years, the most prestigious honorary title of PROCURE, the Ambassador Emeritus of PROCURE.
Even at the end of his life, Jean was there to support the cause. Even if he could not be physically present, he remotely followed the 13th edition of the Jean-Pagé Walk of Courage, thanks to his family and through the media and social networks. He showed an unwavering commitment that touched us all.
On December 9, 2019, it was with a heavy heart that his spouse Brigitte Bélanger and all children, Isabelle, Alexandra, Élisabeth, and William, announced the death of our dear Ambassador Emeritus. He died peacefully surrounded by his family in his house.
We cannot thank him enough for all that he has brought to PROCURE and to his battle in the fight against prostate cancer. His philanthropic involvement was out of the ordinary and we could not have done it without him. Today, his daughter Isabelle takes up the cause and together we will continue his fight and will honor his memory in each of our actions, because «There is something about Jean in me, which is in us all and which will stay forever» Cédric Bisson, Chairman of the PROCURE Board of Directors.
Click here to see French video honouring Jean Pagé.
Directors Emeritus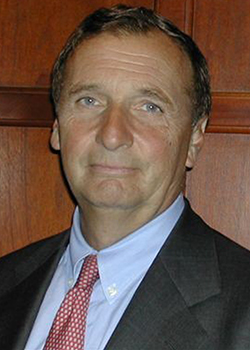 Michel Côté
Director Emeritus of PROCURE

Consultant, BMO Nesbitt Burns, Board Administrator. Michel E. Côté, the former Vice-Chairman and Managing Director at BMO Nesbitt Burns Inc. and a Board member of several companies, was Governor of the Montreal Stock Exchange as well as Member of the Executive Committee of the Investment Dealers' Association. In addition to his work as a consultant for investment banking services at BMO Nesbitt Burns, Inc., Mr. Côté continues to support PROCURE's efforts on all fronts.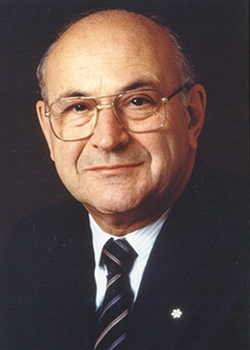 Albert Jean de Grandpré
Director Emeritus of PROCURE

C.C., Q.C. Albert Jean De Grandpré, lawyer, business executive (b at Montréal 14 Sept 1921). Educated at Collège Jean-de-Brébeuf (BA 1940) and McGill University (BLC 1943), he practised insurance law in Québec during 1943-66 before joining Bell Canada as general counsel. He became president in 1973 and chairman and CEO in 1976. lways notable for his aggressive defence of company social interest and his aversion to government regulation, he devised a scheme in 1981-83 to reorganize Bell Canada, a telephone utility under the regulatory authority of the CRTC, into Bell Canada Enterprises Inc – a holding company that largely evaded that authority – in order to free the company for growth.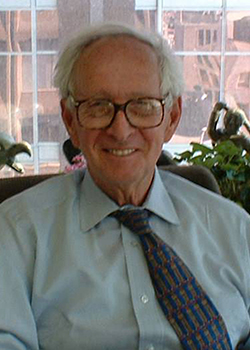 Stephen A. Jarislowsky
Director Emeritus of PROCURE

Chairman, Jarislowsky Fraser Limited. Stephen Jarislowsky presides over one of the largest and most successful investment management firms in Canada. Active in other corporations, educational, cultural and charitable activities, Mr. Jarislowsky has endowed eleven University Chairs and contributes frequently to television, radio, magazines and newspapers. Recipient of the Order of Canada and Honorary degrees from a number of Canadian Universities, he serves on the Audit Committee of PROCURE.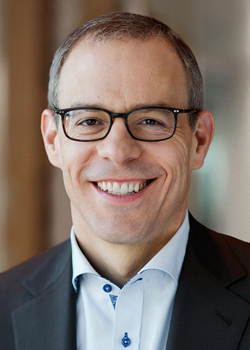 Éric Lamarre
Director Emeritus of PROCURE

Associé Directeur, McKinsey & Compagnie. Éric Lamarre est associé directeur au sein de McKinsey & Compagnie, une firme internationale de conseil en gestion qui offre ses services à des organisations du secteur privé ainsi que du secteur public, tels que gouvernements, institutions et organismes sans but lucratif. Il travaille autant avec de grandes entreprises implantées au Québec qu'avec des multinationales sur des projets stratégiques et organisationnels. M. Lamarre a contribué à la mise sur pied de la Biobanque PROCURE du cancer de la prostate du Québec et il a joué un rôle clef dans le développement du site Internet d'information de PROCURE.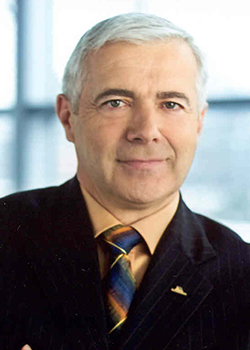 Alain Lemaire
Director Emeritus of PROCURE

O.C. Président et chef de la direction, Cascades Inc. Alain Lemaire teamed with his brothers to grow Cascades Inc. into what is today a highly successful international business. His qualities as a man of action have earned him numerous distinctions, not only in the regional and national business community, but also in the environmental and social sectors. He played an integral role in the establishment of PROCURE and continues to support PROCURE's efforts on all fronts.