Founding Chairman's Message
Marvyn Kussner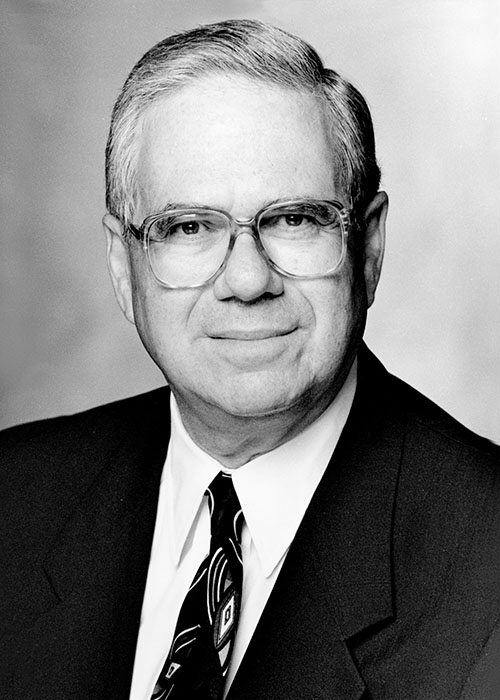 I knew nothing about prostate cancer until I received the results from a regular check-up by my family physician. A PSA of 12 and a Gleason Test of 10 put me into a state of shock. The seriousness of the situation warranted my taking immediate action to fully access the best medical treatment for my survival. With proper research, I made it my business to find the best local medical team and I followed through on a secondary source by visiting the Memorial Sloan Kettering Cancer Center and the Johns Hopkins Center. From that point on, my strategy was well defined and I am now in a state of remission or better.
What I learned from my experience is the urgent need in Québec for better information and coordinated resources for men diagnosed with prostate cancer. Awareness, education and information are critical to help combat this distressingly common disease. Statistics indicate that of all cancers, the incidence of prostate cancer is expected to increase the most in the next decade. Given this reality, I personally felt an overwhelming need to do something important and was encouraged and challenged to take positive action by the Department of Urology at the McGill University teaching hospitals.
The McGill Prostate Cancer Fund was established, and quickly recruited to its board a group of concerned and dedicated leaders in our community. After funding a researcher for prostate cancer at the Montreal General Hospital, the Board of Directors determined a need to expand our efforts beyond any one hospital or medical faculty. The board moved effectively and with determination to create PROCURE – a not-for-profit organisation to spearhead the effort to push for excellence in education, treatment and research for prostate cancer in the Province of Québec. Our Alliance now includes representatives from all four of Québec's medical faculties, namely, the CHUM (Centre hospitalier universitaire de Montréal), MUHC (McGill University Health Centre), CHUS (Centre hospitalier universitaire de Sherbrooke), and CHUQ (Centre hospitalier universitaire de Québec).
PROCURE will successfully undertake many challenges. Our mission is to help prevent and cure prostate cancer by educating the public and by combining top-quality scientific research with compassion and humanity. Specifically, we will establish a web site, information centers, and create a biobank in cooperation with researchers from all of the previously mentioned medical faculties in the province.
I am personally very grateful for the wonderful support from my board members, the leadership and determination of the committee members and the important contributions of our medical experts.
It is my firm conviction that PROCURE, with the support of our donors, will make a profound difference to the many men and their family members who have to face the ordeal of prostate cancer.
Marvyn Kussner*
*Deceased in June 2013