Take off to the land of gastronomy thanks to the PROCURE Lottery "VIP Experience in Italy" !
Enter for a chance to win a trip for two to Bologna, Italy, from May 25th to 30th, 2023, valued at $12,500! Be among the lucky ones who will have the chance to win a dream trip while supporting the fight against prostate cancer.
This lottery is open only to residents of Quebec, aged 18 and over.
Raffle ticket numbers are sent automatically and electronically only. It is therefore important to ensure that the email address provided during the transaction is valid and accessible. Save the email containing your ticket number(s).
Please note that your purchase is not eligible for an official donation receipt for tax purposes.
RACJ #550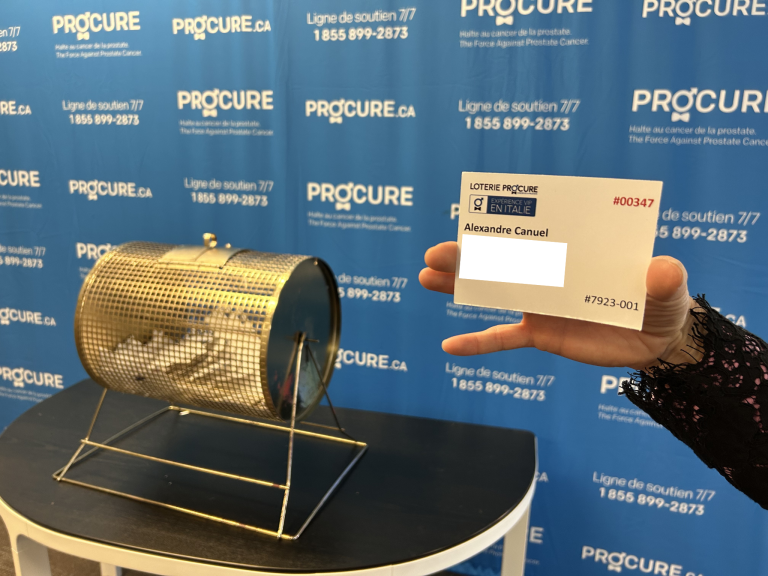 The draw took place on April 28th, 2023 at 12:00 p.m. at PROCURE's administrative offices, in the presence of Laurent Proulx, President and Chief Executive Officer of PROCURE, Anthony Lamour, Director of Development, Partnerships and Strategic Alliances at PROCURE, and Isabelle Pagé, Spokesperson for PROCURE.
The winning ticket is: #00347 / #7923-001
The winner is Alexandre Canuel from Sainte-Adèle.
Congratulations and thank you all for your participation!
The draw will take place in...
The prize includes:
2 round-trip Montreal-Bologna plane tickets in economy
5 nights at the 5-star Grand Hotel Majestic già Baglioni
Itinerary and VIP experiences
Your itinerary
Bologna in all its splendor awaits you for a stay where we take care of you and make you live an unforgettable experience!
May 25th
Arrival in Bologna
May 26th
VIP visit and gourmet meal at the Umberto Cesari vineyard
May 27th
Cultural and gourmet private guided tour of Bologna
Lamborghini Museum VIP Tour
Dinner at the 2-star Michelin restaurant San Domenico
May 28th
VIP box tickets for a Bologna FC 1909 match
Meals at the Terrazza Bernardini VIP lounge
May 29th
Free visit day
May 30th
Return to Quebec
The city of Bologna is a popular destination for foodies and one of the best-eating cities in Italy. It is located in the Emilia-Romagna region, the land of parmesan cheese, prosciutto di Parma and balsamic vinegar of Modena. A great destination to take a dolce vita break, the Italian way!
Umberto Cesari Winery
Many know Umberto Cesari wines but few can say that they have walked in the vineyard where they are produced!
Enjoy a VIP discovery tour of the native grape varieties of Emilia-Romagna, through a tasting of Umberto Cesari wines which are the best expression of the traditions of their growing areas, as well as a guided tour of their wine cellar and their barrel cellar. This guided exploration followed by a gourmet meal in the vineyard will please all your senses and allow you to better appreciate the refinement of these exceptional wines.
Cultural and gourmet private guided tour of Bologna
During your stay, you will be accompanied by a private guide for a few hours on a walking tour of the city to help you discover the magnificent arcaded streets, stalls dedicated to gastronomy and local shops.
A tour dedicated to the culture and gastronomy of the region during which you will stop in old Bolognese grocery stores to taste local products while learning about their history.
Lamborghini Museum
A VIP guided visit to the Lamborghini museum will also be on the schedule! Visit the Museum of Technology (MUDETEC), where fascinating history, iconic models and production line tours tell the story of over 50 years of innovation that propels Lamborghini into the future.
Not only will you be able to take a closer look at these sports vehicles that are the envy of many, but you will even try them out thanks to the thrilling interactive driving simulator!
2-star Michelin restaurant San Domenico
Recipient of 2 Michelin stars, the San Domenico, which opened its doors in 1970, is quite simply a landmark in the history of Italian cuisine!
You will have the exclusive chance to be received in the restaurant's private cellar, built more than 500 years ago and today containing thousands of bottles of the greatest wines of Italy, for an unparalleled dining experience. You will savor an incredible gastronomic meal, from the chef's constantly evolving regional cuisine that composes each dish with the colors of the seasons.
Bologna FC 1909 match
Everyone knows that Bologna equals football (the European kind!). Your stay in Italy will conclude with a visit to the popular Renato Dall'Ara stadium in Bologna, where you will watch a Bologna Football Club 1909 match in an uplifting atmosphere and be entertained for a meal in the Terrazza Bernardini VIP lounge, the most exclusive area of the stadium with a panoramic terrace overlooking the pitch.
Where you will be staying
Grand Hotel Majestic già Baglioni
During your stay in Bologna, you will stay for 5 nights at the Grand Hotel Majestic "già Baglioni", a prestigious 5-star hotel, luxury category, which is located in a historic building from the 18th century.
This renowned hotel has some of the most luxurious rooms and suites in the city thanks to its marvelous draperies, silky fabrics, original paintings dating from the 18th century, finely molded marbles and mosaics.
In addition enjoying impeccable service, you will certainly be charmed by the hotel's location in the heart of downtown, a few steps from museums, theatres, galleries and cathedrals.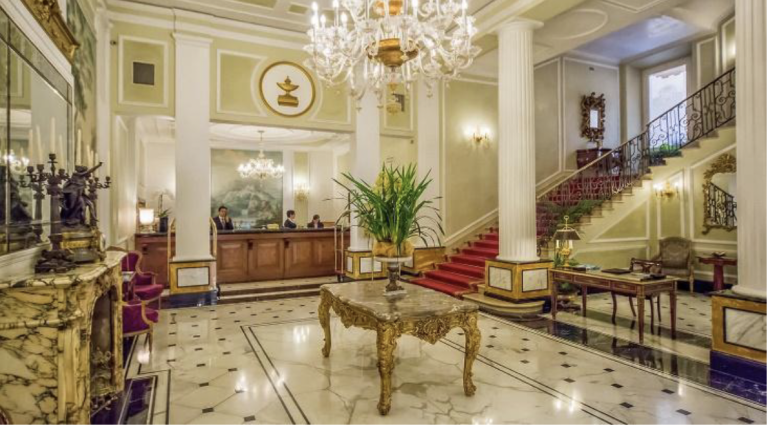 When the excitement of winning meets the satisfaction of helping!
By buying a ticket for the PROCURE Lottery, you help advance prostate cancer research to improve the quality of life of men affected by the disease.
Buying a ticket means making a positive difference for men's health!
All profits from this activity are donated to the charitable organization PROCURE. The PROCURE Lottery is part of one of our organization's many fundraising activities, which allow us to offer free support services year-round for men affected by prostate cancer and their loved ones.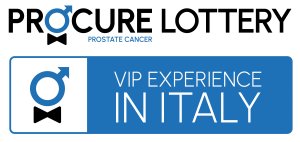 RACJ license: #550
Tickets are on sale until April 27th, 2023 at 11:59 p.m. (EST)
Draw: Friday, April 28th, 2023 at 12:00 p.m. (EST)
Travel dates: May 25th to 30th, 2023
Prize value: $12,500 (CAD)
Please note that due to the VIP formula of this trip, the travel dates and activities planned with the various partners are fixed and cannot be modified.
The prize is non-redeemable for cash and non-transferable.
A maximum of 10,000 tickets on sale at a unit cost of $100.
President of the campaign cabinet
Joey Saputo
President of the council CF Montréal
President of Bologna FC 1909
Jean-François Letarte
Chairman of Mantra Pharma Group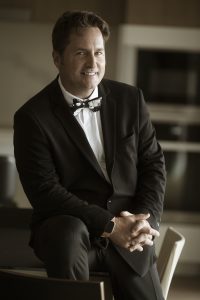 Gilles Ducharme
President of Structurack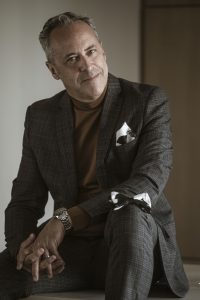 Stéphane Handfield
Handfield & Associés, Avocats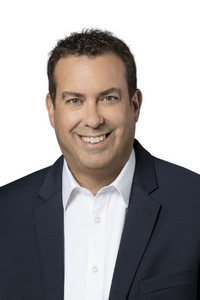 Jean-François Julien
Principal Senior Architect at Cardin Julien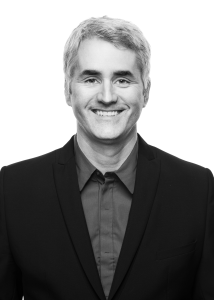 Franco Niro
Member of the Board of Directors PROCURE