We are here to help you!
If you are worried about prostate cancer or if you have been diagnosed, we can help. We offer a wide range of reliable and timely information that you can read, view or download from our website, procure.ca. If you have any questions or just want to talk, our health care team, prostate cancer survivors and the PROCURE team are there for you. All our services are free and offered to both you and your loved ones.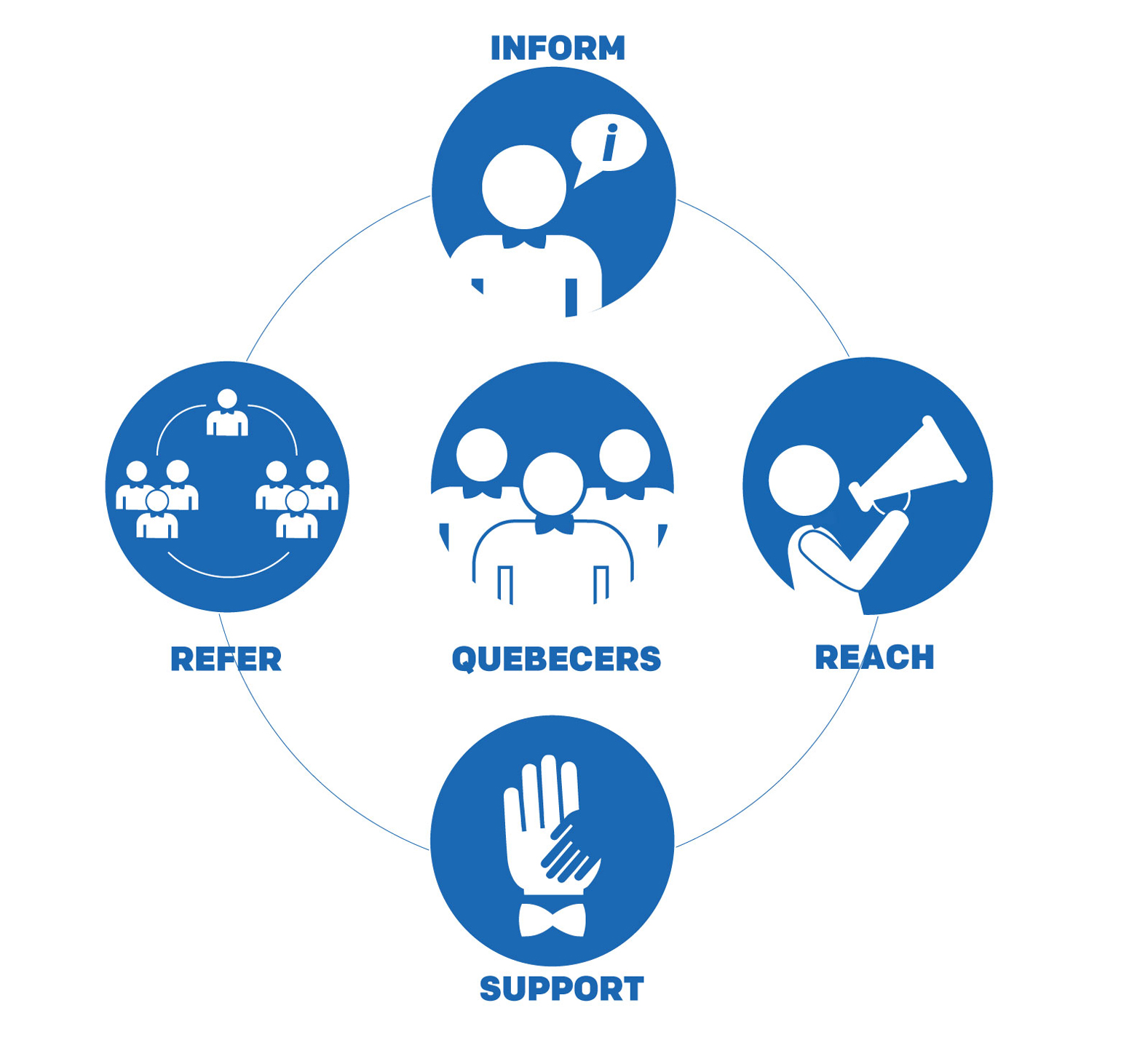 Our commitment to you
Inform, educate, support and refer to the best resources, Quebecers affected by prostate cancer, their caregivers and their families throughout their journey Reaching the 12 Quebecers who are diagnosed with prostate cancer each day remains one of our top priorities. There are several good reasons to use PROCURE's support services, just as there are good reasons to remain hopeful.
Our 7 ways to help you
Our specialists in uro-oncology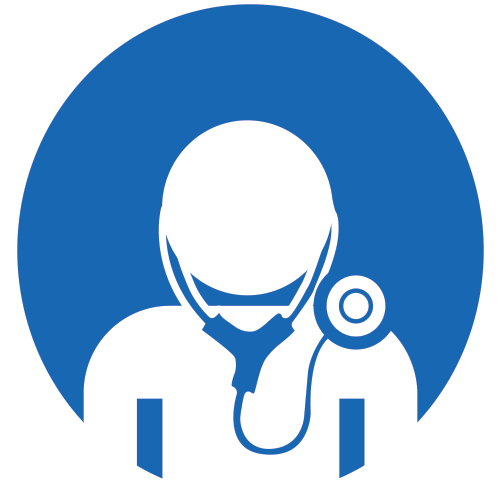 You have been diagnosed with or have concerns about prostate cancer? Talk to one of our health professionals, specialized in urology-oncology, who will take the time to listen and offer informed answers. Our 24/7 support line is a free, bilingual and confidential service, offered by appointment, over the phone at 1 855 899-2873 or by email at info@procure.ca.
Our website procure.ca… Everything you need to know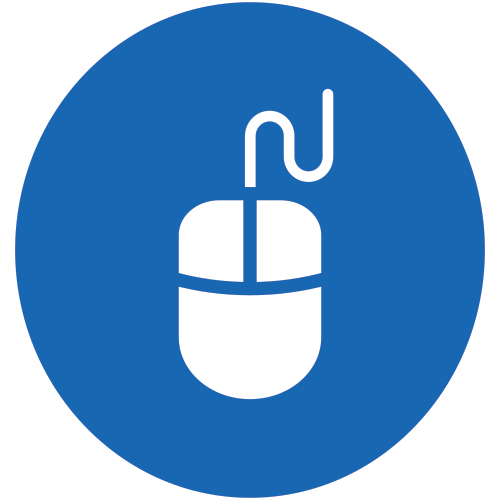 PROCURE's website is the preferred reference about prostate cancer in Quebec. Available both in English and in French, our procure.ca website contains detailed information about the disease and its treatments and some useful resources for you.
Our conference Series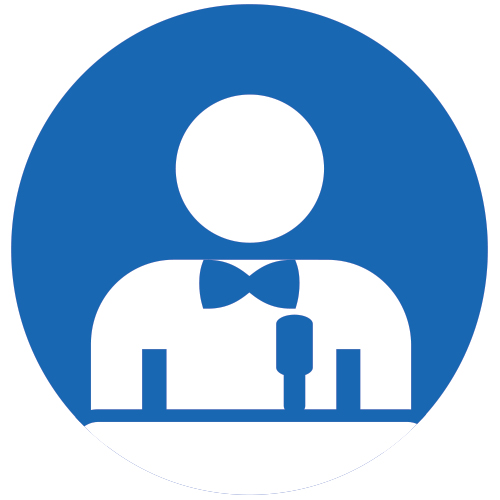 One of PROCURE's missions is to educate people about prostate cancer. To do this, PROCURE organizes two free conferences per year in order to educate the public, patients and health care professionals about prostate cancer. Broadcast live with simultaneous translation on our procure.ca website, these conferences can also be viewed on our YouTube channel from the comfort of your home and in the language of your choice.
Our videos of courage and helpful tips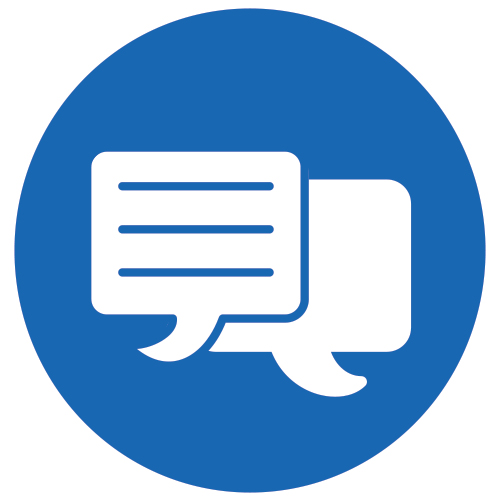 A cancer diagnosis often brings with it a full range of emotions and uncertainties, forcing you to make choices. As such, it is sometimes useful to learn how other people have managed to cope with this disease. Feel free to check out the PROCURE YouTube channel which features our videos – conferences, testimonials, TV interviews and helpful tips – from the comfort of your home.
Let's talk prostate! Our news blog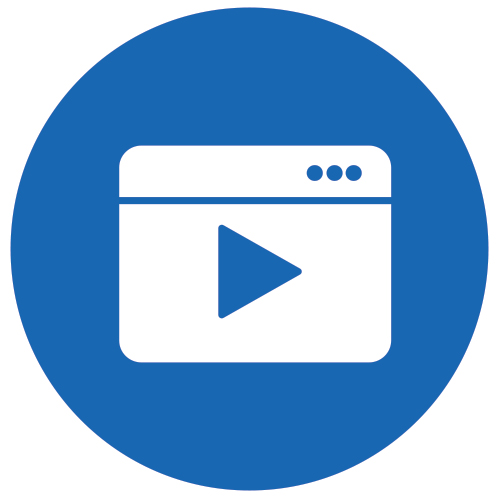 Confused by medical jargon? Published on our procure.ca website, you and your loved ones will find in our blog Let's talk prostate! three articles per month on a variety of current topics related to prostate cancer, men's health, sexuality, prevention and life after cancer, written in plain language and to everyone's reach.
Proaction ! Our newsletter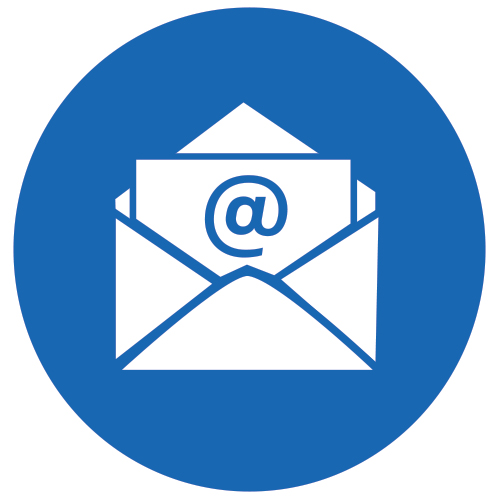 Published twice a year in a user-friendly format, our PROaction! newsletter will keep you informed about our educational conferences, our biobank activities and research progress, not to mention our events and our support services. Sign up for our newsletter. It's free and easy.
Our publications to better inform you and our free book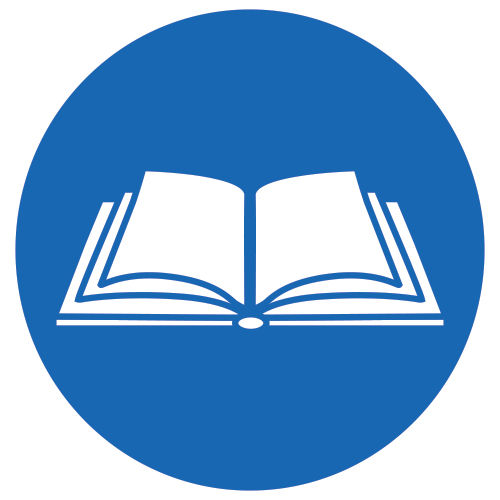 Our free publications, available in English and French, can be viewed online or downloaded as needed. For copies, contact us by phone or email. The 206-page book "Prostate Cancer – Understand the Disease and Its Treatment", an extraordinary source of information, written by two leading experts in the field of prostate cancer, can also be viewed online or downloaded as needed and is available free of charge upon request. Contact us by phone or email to request your book in English or in French.
Do not hesitate to contact us
24|7 Toll-free line: 1 855 899-2873
Mail: info@procure.ca
Website: www.procure.ca