What a shock to discover that I had prostate cancer
by Gaspard Fauteux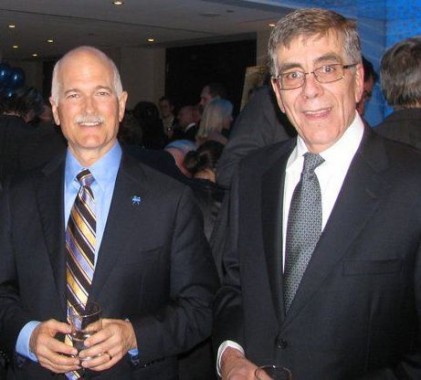 What a shock to discover, in November 2006, that I had prostate cancer. You think it's something that only happens to other people, and don't feel vulnerable yourself. I realized I was now part of that statistic: the one in seven Canadian men who are affected. Once I had absorbed the news I had to decide what to do about it. Should I have surgery? Go through radiation? Given the results of my PSA test and biopsy, my urologist suggested that I try watchful waiting for six months. I started doing some research on the Internet, read everything I could find and consulted a radiation oncologist. I would soon have to make a choice between ablation and radiotherapy, both of which sounded like sensible options.
Two years later, my urologist looked at the results of my latest PSA and biopsy and told me it was time to proceed with treatment. After a few more weeks of deliberation, in June 2009 I chose to undergo radiotherapy. The few weeks of treatment went well, with very few side effects, and I was able to keep on with my work as a real estate agent and other activities.
Today I'm a prostate cancer survivor. I see my radiation oncologist every six months and my PSA is under 1. I still worry, about a recurrence or about developing another cancer, but am generally hopeful and grateful that the statistics are on my side.
My story isn't unique. The fact that I'm talking about it today shows that men have become much more open about our illnesses than we were in the past. If more men over 40 realised that prostate cancer is the most common cancer in Canadian men, maybe more of them would undergo a simple PSA test. This test saved my life and could also save someone close to you: your father, brother, spouse or colleague.
During Prostate Cancer Awareness Week let's all say it together: "Stop prostate cancer."