Give a helping hand and make a difference
by Winston McQuade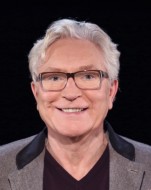 When I was diagnosed in 2003, I pulled no punches but put all chances on my side. I first stopped smoking, I started exercising at the gym and I changed my diet:  less alcohol and more green vegetables...
It is important to take charge, and to follow the necessary therapies. As you know, it takes fortitude and a loving partner to get through this kind of ordeal. My girlfriend at the time fully supported me in what I was doing. I underwent many therapies; this is perhaps why I can talk about it without embarrassment or discomfort today.
Even though I won a great victory after my relapse in 2006, I remain cautious, but confident nevertheless. I usually speak to women about this, since men often tend to push critical matters under the carpet. I tell women to urge their spouses to undergo the required examinations. We must not kid ourselves:  it is the only way to know if a prostate is healthy or not.
It is also necessary to raise awareness about this disease and educate people about the risk factors. In this sense, our outreach and information activities, wearing the Bowvember bowtie during the campaign and the establishment of November 19 as the day devoted to prostate cancer, these are all factors that may encourage men to take charge of their health in order to keep this disease at bay.
The best thing in life is to be comfortable in one's skin, body and soul. Giving yourself a boost can make a difference.
You have questions? Speak to one of our health professionals.
Contact our toll-free 24/7 line at 1 855 899 – 2873