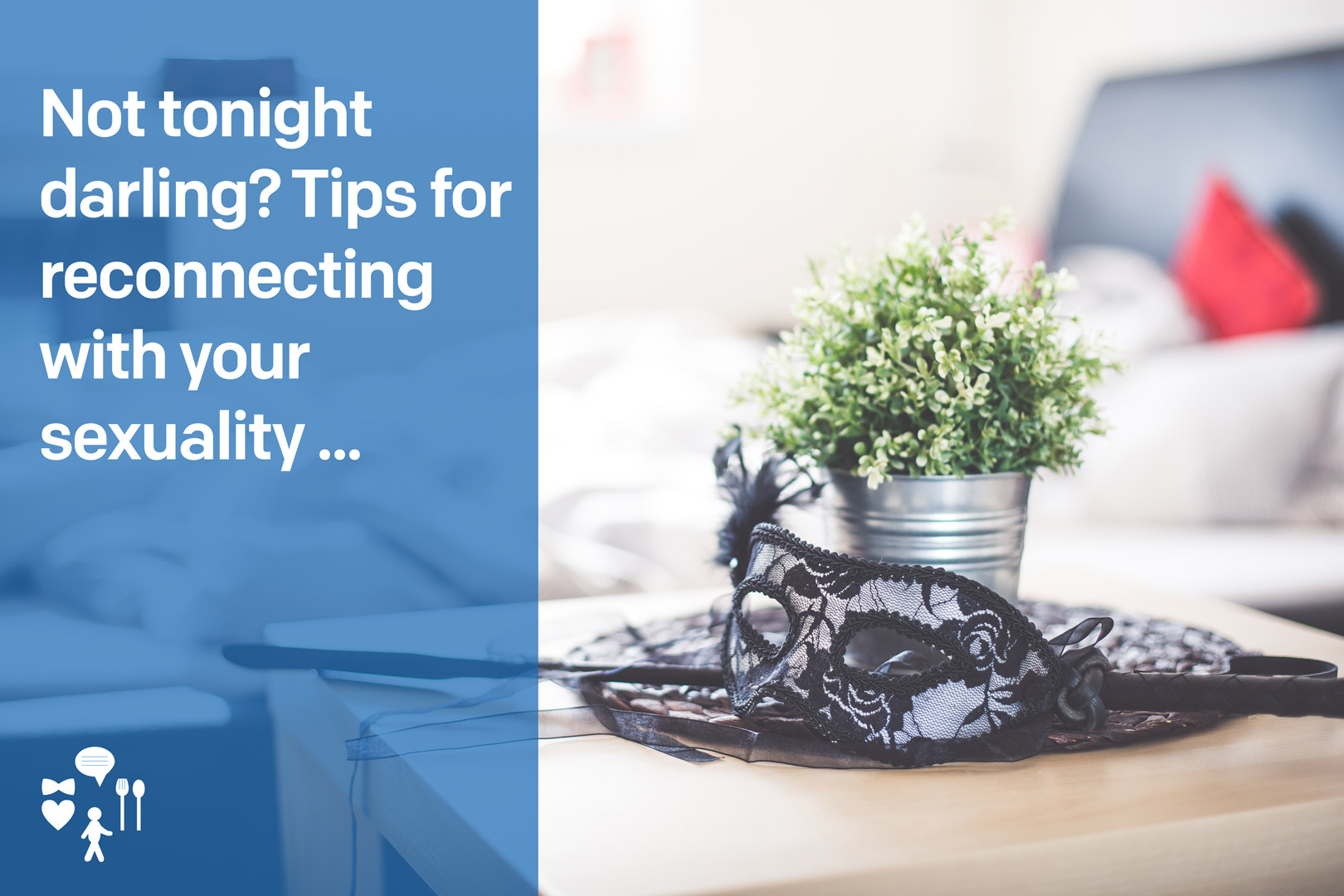 February 8, 2018
Not tonight darling? Tips for reconnecting with your sexuality …
Is sexuality the last thing you think about now?
The diagnosis and treatment of prostate cancer is shaking up many aspects of life: your body, your emotions, your life. The relationship with your partner, your children, your friends and your colleagues is turned upside down. Sexuality and intimacy are perhaps the last things you think about. You probably have many other concerns ...
However, most people with cancer sooner or later feel a great need for intimacy. After a while, desires related to sexuality and intimacy can resurface. The only problem is that sometimes, it does not "work" quite as before, physically and emotionally.
Sexuality is often put on the back burner. You may have difficulty talking to your partner, doctor, or other caregiver? Maybe you want to talk about it while fearing reactions?
Your intimacy
After treatment, especially with radical prostatectomies, many men reported having feelings of happiness, sadness, and fear as well as mood swings. They also stressed the need to continue having intimate relations with their partner despite their inability to have full sexual intercourse. Touching, kissing, holding hands, walking together, talking to each other, or simply being together can be immensely satisfying and help you recover.
Orgasms will return in due time. We suggest discussing your thoughts and concerns openly with both your partner and urologist.
Maintaining a fulfilling sex life
Points to keep in mind when you are ready to have sex again:
It is advisable to wait 4 weeks before having sex for the first time after surgery. You do not need to wait after radiation therapy.
Sexual intercourse will not cause recurrence.
Be prepared for to laugh at the unexpected. Sex should not be a "serious affair" or a "marathon". Allow yourself to stop and rest if you are tired.
Sexual intercourse should not cause discomfort or pain. If this happens, talk to one of our doctors or nurses. Fear of pain can lead to sexual problems.
Performance anxiety can occur if you are too focused on your erection.
Skin is the biggest sexual organ and the brain is the most important. By using them, the sexual possibilities are limitless.
Being diagnosed with cancer should not dictate what a man can or cannot do. Use your imagination and humour to explore new ways to maintain intimacy.
You should know that very few couples separate because of prostate cancer. In fact, this ordeal can actually bring you closer together since cancer forces you to communicate, break taboos, and use your imagination.