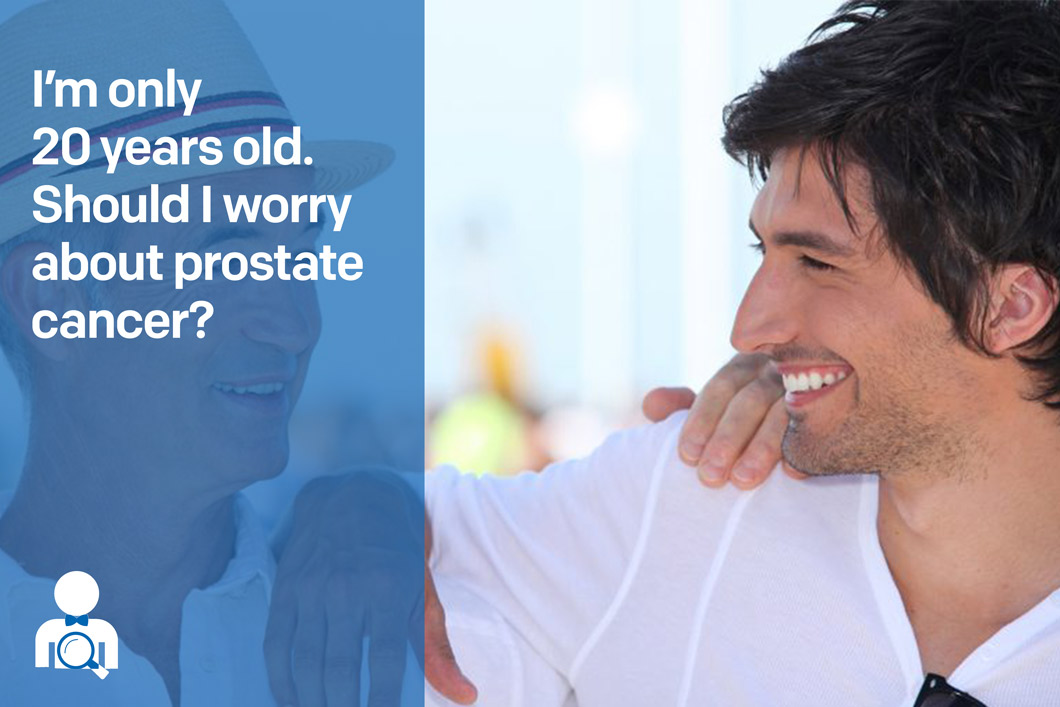 February 28, 2019
I'm only 20 years old. Should I worry about prostate cancer?
There is convincing evidence that a family history of the disease increases your risk for prostate cancer. This does not mean that you will develop it. It only means that if f you have a family history of prostate cancer, talk to your doctor about when you should start screening for this disease.
A family history means that a family member (father, brother, uncle, or grandfather) has been diagnosed with prostate cancer.
Parents and relatives
If a man in your family has had prostate cancer, you are 2 times more at risk to be diagnosed yourself, compared to the general population. If two relatives had it (for example, your father and brother, two or more brothers, both grandfathers, two uncles, etc.), your risk is even greater. This is true whether the relatives are on the mother's or father's side.
Risk is also influenced by your relative's age at diagnosis. If your relative was diagnosed with prostate cancer before the age of 65, your chance of developing prostate cancer is higher than if your relative was diagnosed at an older age.
In addition, the risk of prostate cancer can also be accentuated if your mother has had breast or ovarian cancer or if there is a family history of cancers altogether.
Screening at age 45
If you have a family history of prostate cancer, it is recommended you initiate a discussion with your family doctor about screening at around the age of 45, or earlier. Screening includes a prostate-specific antigen test (PSA) by simple blood test with a digital rectal examination.
What can you do to reduce your risk?
To learn more about how you can help reduce your risk of prostate cancer, follow the links below...
What is the prostate
Are you eating well?
What is a healthy weight?
---
Take the time to visit each of our pages on this website, as well as our YouTube channel, in order to get familiar with the disease with our expert lectures, our section on available resources, the support that is offered to you.
Do you have any questions or concerns? Above all, do not hesitate. Contact us at 1 855 899-2873 to discuss with a nurse specializing in uro-oncology. It's simple and free, like all our services.
Sources and references
Prostate Cancer – Understand the disease and its treatments; Fred Saad, MD, FRCSC and Michael McCormack, MD, FRCSC; Fifth edition, entirely revised and updated, 2019
Canadian Cancer SocietyProstate
Cancer Foundation (PCF)
Written by PROCURE. © All rights reserved - 2020