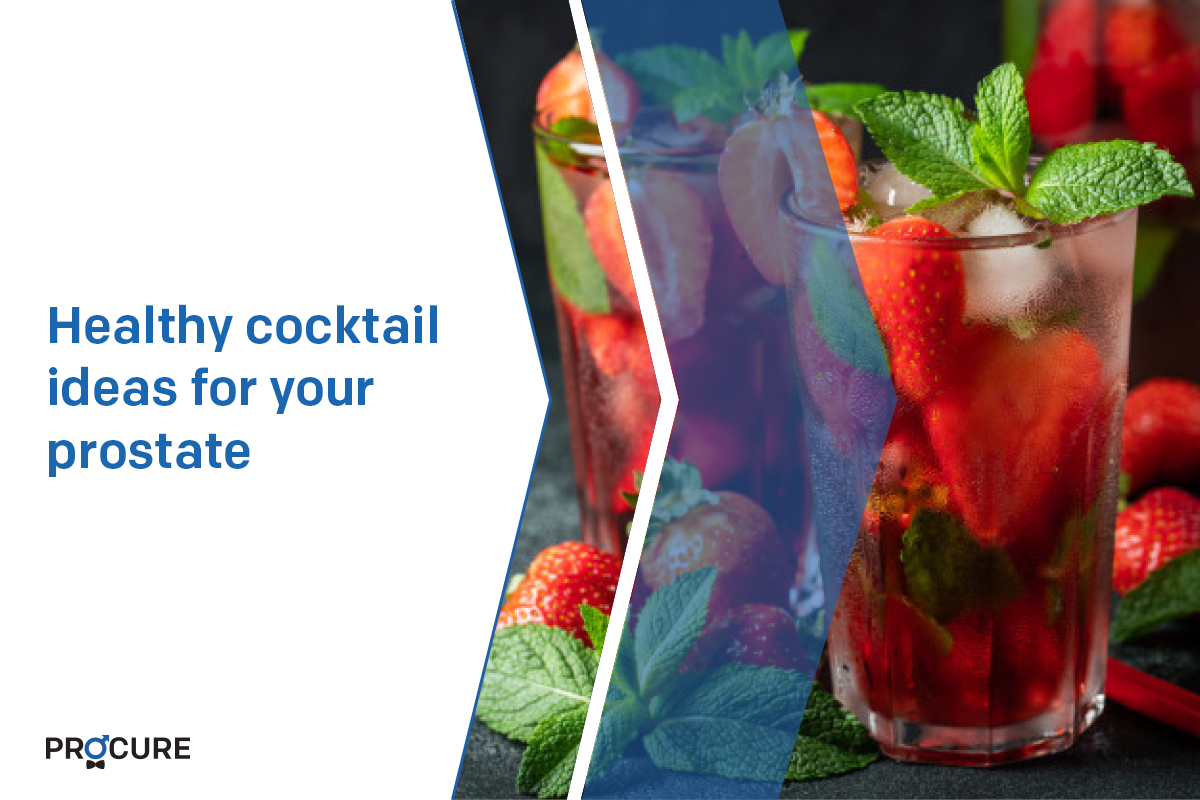 July 17, 2020
Healthy cocktail ideas for your prostate
Regardless of the season, why not take the opportunity to enjoy a healthy cocktail for your prostate? Here are some ideas that might inspire you to create your own homemade cocktail recipes afterward, based on your favorite tastes and foods.
Need extra motivation?
Science has proven it: your digestive system, immune system and overall health are only better off when you consume more vegetables, fruits, whole grains, and less red meat and processed foods. These food choices also align with the recommendations that by adopting a healthy diet, it is possible to obtain tangible results both in preventing prostate cancer and in slowing its progression. So to your blenders, mixers or food processors.
Mojitos with Melon and Ginger - We fill up on lycopene!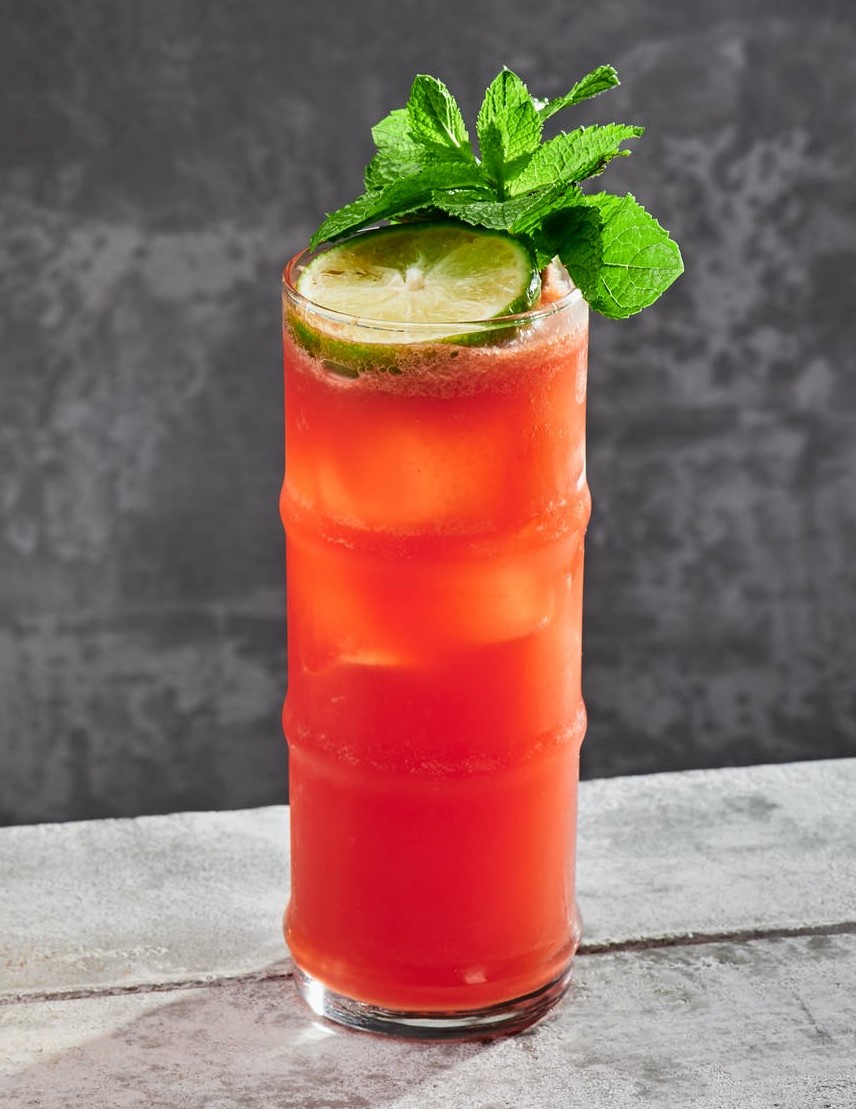 Ingredients
2 cups of watermelon
2 tablespoons of ginger, peeled and sliced
750 ml sparkling water or Spruce beer
1/4 cup honey
1/4 cup fresh mint
2 limes
Instructions

Add honey, ginger slices and 1 cup of water to a small saucepan. Bring to a boil, reduce the heat to medium and simmer until ¾ of the liquid has reduced. Reserve and let cool.
Add the watermelon pieces to a blender, along with the juice of two limes and about 2 tablespoons of ginger syrup. Blend until smooth.
Pour an equal amount into four glasses, garnish with fresh mint and fill with sparkling water or spruce beer. Enjoy until the last drop. 
Nutrition
Tomatoes are often considered the richest food source of lycopene, a powerful antioxidant with anti-inflammatory properties. However, recent studies have shown that watermelon contains even more lycopene than tomatoes. We take advantage of it!
Pear and Avocado Smoothie - Fill up on energy to fight fatigue!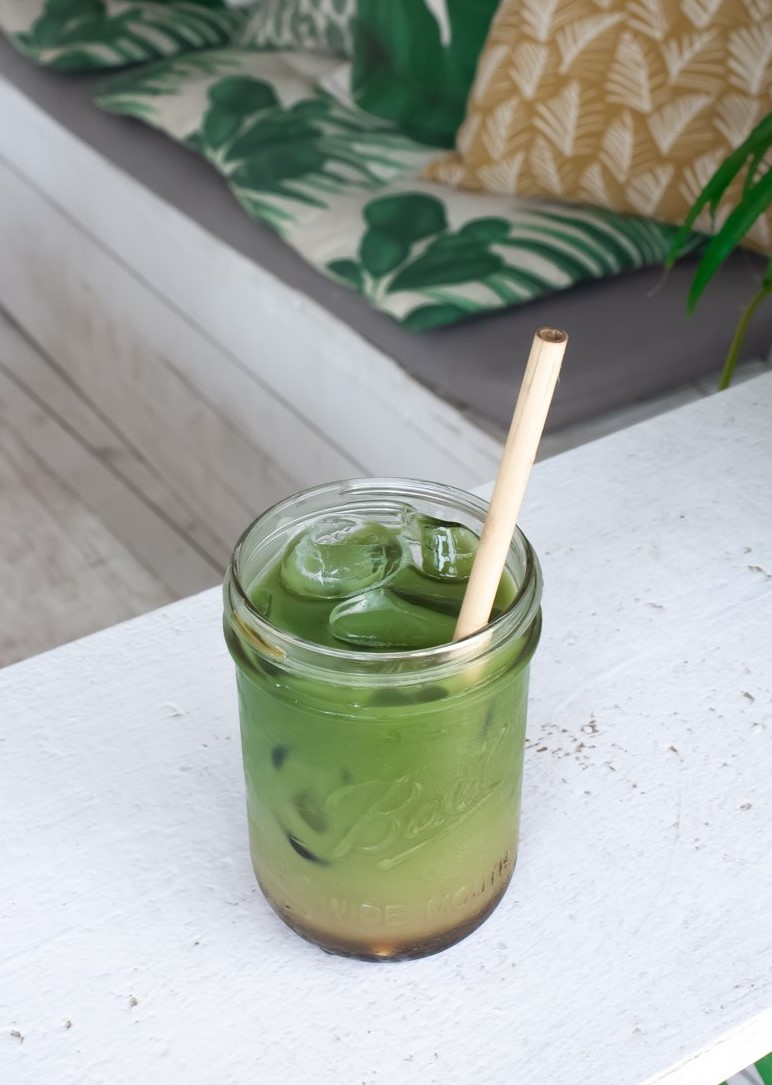 Ingredients
Ripe pear, core removed and roughly chopped
1/2 avocado
1 cup soy or almond milk (or milk, water...)
1 tablespoon of lime or lemon juice
1 tablespoon of honey 
Instructions
Add all the ingredients in a blender and blend until smooth. Add more or less liquid if you like your smoothie smoother or thicker.
Freezing your avocado or pear ahead of time will make the smoothie creamier.
Nutrition
A diet high in calories and protein can help manage fatigue and boost energy. Staying hydrated (having enough water in your body) is another key part of managing symptoms of fatigue. Dehydration can cause dizziness and nausea.
Refreshing Sangria Sorbet - Load up on antioxidants!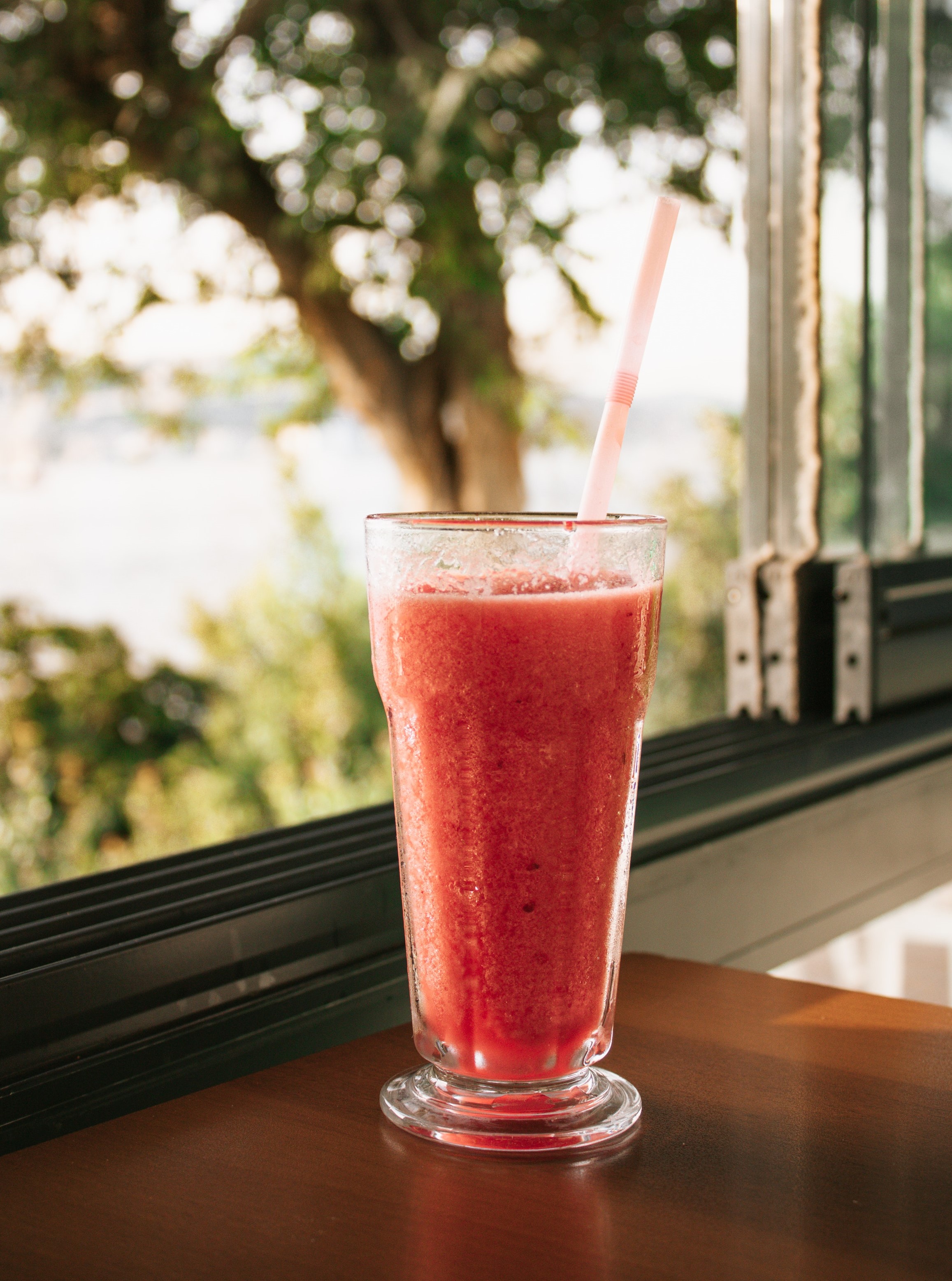 Ingredients
1 1/2 cups of frozen grapes
1 cup of frozen strawberries
1/2 cup freshly squeezed orange juice
1/2 cup sparkling water
1/2 cup fresh mint
Instructions
Add the frozen grapes, strawberries, mint and orange juice in a blender and blend until smooth. Add more liquid or frozen fruit to achieve the desired texture.
Divide the sorbet between your glasses, garnish with sparkling water and sprigs of fresh mint.
Nutrition
Small red fruits like strawberries, raspberries, blueberries, blackberries, cranberries… contain a large amount of antioxidants (polyphenols) which help protect the body against cell damage. The main one is ellagic acid. It is most likely to interfere with the development of cancer.
The ABCs of Smoothie
To prepare a tasty drink in a few minutes, follow the guide by clicking on this link and use your imagination!
When to see a nutritionist
Nutritional requirements may be higher during or after treatment for prostate cancer or during strenuous activity. You will need a good intake of protein or carbohydrates, nutrients, and fluids, but not necessarily the extra calories.
Talk to a dietitian or nutritionist. Together, you can determine if you are eating well and choosing foods that are good for you. If this service is not offered in your hospital center, you can always consult externally. For example,  Isabelle Huot, a doctor in nutrition, and her team offer nutrition advice ( click here to learn more ) and her website is full of information, tips, recipes, and advice.
---
Discover our new animated videos
Discover three new animated videos, each equally unique and original from one to the other. Be on the lookout!
Here is the first one - Symptoms, Risk and Screening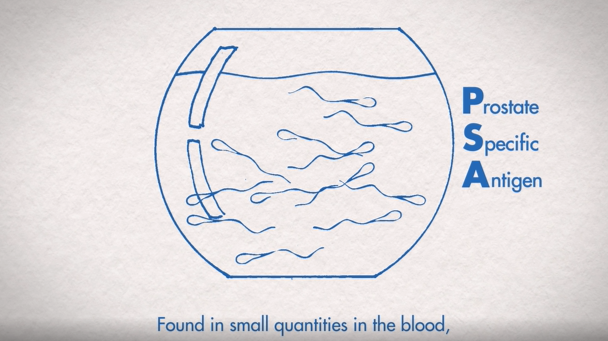 ---
Take the time to visit each of our pages on this website, as well as our YouTube channel, in order to get familiar with the disease with our expert lectures, our section on available resources, the support that is offered to you.
Do you have any questions or concerns? Above all, do not hesitate. Contact us at 1 855 899-2873 to discuss with a nurse specializing in uro-oncology. It's simple and free, like all our services.
Pages of our site that might interest you
Want to know more? Just click on one of the links below.
Anti-cancer foods for men
PROCURE news that might interest you
Each week, we publish a blog article. Here are a few for you.
Meat, cooking and BBQ: what you need to know
What is an anti-inflammatory diet?
The 5 types of food to limit for a healthy prostate
Sources et references
Savourer santé
The ELLICSR Kitchen program
Written by PROCURE. © All rights reserved - 2020