Armen G. Aprikian
MD, FRCSC
Professor and Head of Urology, McGill University
Chief of the Cancer Care Mission, McGill University Health Centre
Urologist in Chief, McGill University Health Centre
Dr. Aprikian received his medical education and general surgery training at the University of Sherbrooke. He went on to pursue his Urology Residency at McGill University in Montreal and continued his post-graduate training and research in prostate cancer at Memorial Sloan-Kettering Cancer Center in New York. An accomplished surgeon, teacher and researcher, Dr. Aprikian is pleased to be leading the Biobank Committee of PROCURE and serving as a medical advisor.

Cédric Bisson
MD, LL. B.
Chairman of the Board, PROCURE
Venture Partner, Teralys Capital Inc
Cédric Bisson is venture partner in charge of healthcare and life sciences investments at Teralys Capital Inc., Canada's largest technology fund of funds. Prior to joining Teralys Capital, Mr. Bisson was the managing partner in life sciences at iNovia Capital, an entrepreneurial venture capital firm where he focused on biopharmaceuticals and medical devices. He also held the position of associate principal at McKinsey & Company, a leading global management consulting firm, where he co-led the Canadian healthcare practice and pursued extensive professional activities in Montréal, New York City and Paris. In addition to his duties as Chairman of the Board of Procure and active member of many of its committees, Mr. Bisson serves on the boards of a few biotech companies (in Canada and the USA), BIOQuébec (Québec's life sciences industry association), and the Montréal Biennale of Art. Mr. Bisson obtained an MD degree from McGill University and a JD (law) degree from Université de Montréal.

Robin Burns
Founder ITECH and Board administrator Mission-ITECH
Robin Burns started his hockey career with the Montreal Jr. Canadiens, where he played 3 consecutive seasons from 1964 to 1967. He later added 240 American Hockey League (AHL) games to his portfolio with the Montreal Voyageurs and Hershey Bears. He won the Calder Cup with the Bears during the 1973-74 season. Robin also added 190 National Hockey League (NHL) games under his belt, playing with the Pittsburgh Penguins and Kansas City Scouts. He founded the ITECH hockey brand in 1984 with the launch of his innovative fully clear facial visor, a first in the hockey protective industry and a product that is still counted in the line-up today. In May of 2004, ITECH merged with Mission Hockey to form Mission-ITECH Hockey Ltd. Robin currently acts as part of the ownership group and sits as a Board Member for Mission-ITECH.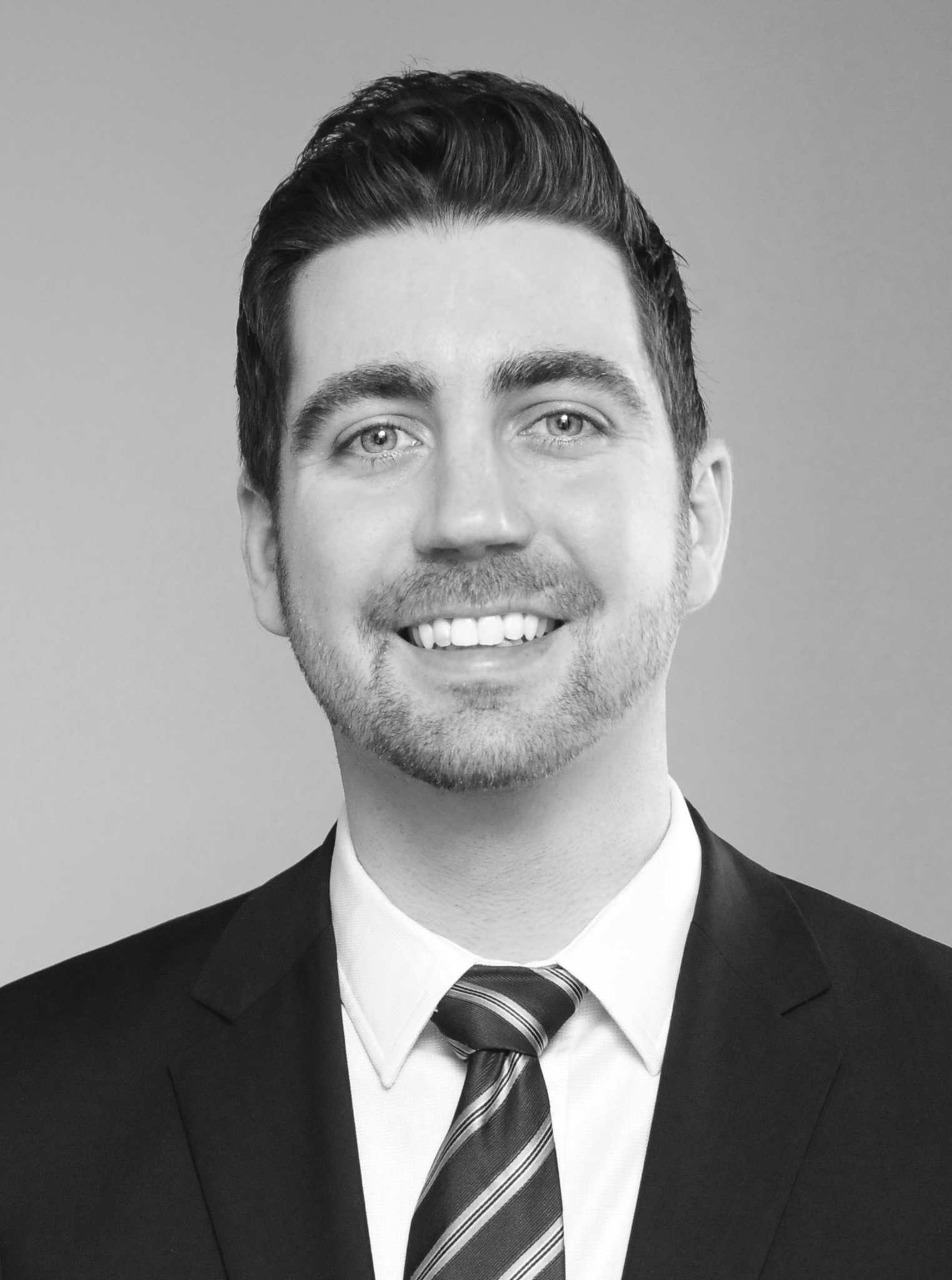 Jean-Philippe Duchesneau
Jean-Philippe Duchesneau is co-owner of Voiles en Voiles and Groupe Écorécréo, two companies in the tourism industry. A lawyer by training, he began to practice law as a political advisor to the Minister of Justice and the office of the Deputy Prime Minister of Quebec. He subsequently practiced law as a federal Crown prosecutor before being appointed as an attorney for the United Nations (UN) in The Hague, Netherlands. In 2010, he founded a web agency specialized in web strategy and internet marketing.
Jean-Philippe won the Attorney of the Year award in 2008 awarded by the Young Bar Association and was awarded the Queen Elizabeth II Diamond Jubilee Medal in 2012. He serves on the Board of Directors of the Service d'hébergement St-Denis and he joined PROCURE in 2015.

Michael Flinker
Mr. Michael Flinker graduated from Concordia University in May 1977 with a B. Comm, majoring in accounting. He is president and co-founder of FLS Transportation Services Inc., a highly successful transportation company with 7 offices in the U.S.A. and 4 in Canada. In addition to his responsibilities in his own company and as a member of the Board of Directors of PROCURE, Mr. Flinker sits on the board of the Jewish General Hospital, on the board of Mount Sinai Hospital and has sat on the boards of Solomon Schechter Academy and the Israel Cancer Research Foundation. He has also been actively involved in Federation Combined Jewish Appeal. Mr. Flinker is a spokesperson for PROCURE, is the Chair of PROCURE's Education and Awareness committee, and is an active participant in the establishment of innovative fundraising approaches for PROCURE.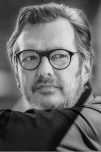 Salvatore Guerrera
President, SAJO
Co-founder, C.U.R.E.
Salvatore Guerrera runs a highly successful general contracting firm specializing in interior finishing for high-end retail chains. His energy, vision and integrity extend beyond his business dealings and into his charitable endeavours. He has been deeply affected by loved ones who have battled both breast and prostate cancer. A tireless advocate of the environment and healthcare, he serves PROCURE as Chair of the Implementation Committee as well as serving on the Fund-raising & Finance Committee.

Malvina Klag
Ph.D.
Malvina Klag spent ten years in consulting, marketing and sales on the business side of the health sector with Andersen Consulting, Johnson & Johnson and Bristol-Myers Squibb, before moving into not-for-profit organizations. She has, over the past ten years, helped to found three healthcare charities including PROCURE, and was acting as its Executive Director. She consults for healthcare charities at the start-up stage.

Peter Mendell
Partner, Davies, Ward, Phillips & Vineberg
Peter Mendell is a partner specializing in international commercial transactions – principally mergers, acquisitions and joint ventures. He has benefited from his varied experience by leading major international mandates and assisting a large international clientele on five continents with particular emphasis in Europe, Asia and the Americas. As a consequence, Peter has acquired significant knowledge and experience in dealing with a wide diversity of cultures.
Jean Pagé
Television Personality
Jean Pagé's reputable media career began at the age of 21 where he worked in radio and television, including weekends at AM radio station CJMT in Chicoutimi. Pagé then became Director of Information at CJMT for five years before becoming host of a public affairs radio program with Radio Canada in Québec City.
At the same time, he was busy reading news for Radio Canada's television sports division. In 1982, he began covering national events such as Hockey Night in Canada and the Olympic Games full time. In August 2003, he became host of TQS' 110% where he now animates the program's highly charged debates, a sports television concept unique in Québec. Today, he also contributes his energy and drive to educating men on the importance of prostate cancer awareness acting as a spokesperson for PROCURE. He is the Co-Chair of the Walk of Courage and an active member of the Education and Awareness Committee.

Laurent Proulx
Executive Director, PROCURE
Laurent Proulx is Executive Director of PROCURE since May 2013. He's also the founder of the Tour du Courage PROCURE – this competitive cycling event raised $150,000 for PROCURE in 2010, its first year. Mr. Proulx is a co-founder of the highly successful Nstein Technologies, occupying the positions of Executive V.P. and Chief Technology Officer until 2008.  On June 20, 2010 Mr. Proulx received PROCURE's Founding President's Award for exceptional voluntary contributions to PROCURE's efforts. Mr. Proulx is also a tri-athlete, having competed in the Boston Marathon and the Arizona Ironman. He was nominated by LaPresse's as their Personality of the Week in 2010 based on his successes as a businessman, athlete and philanthropist.

Richard J. Renaud
Chairman and CEO, TNG Corporation
Richard Renaud, a highly successful businessman and renowned philanthropist, has served as a director on numerous business, educational, healthcare and cultural boards. He credits his education at Loyola College of Montreal for much of his success and is dedicated to promoting education and healthcare as core means to enhance people's lives. He serves on both the Board Development and Fund-raising & Finance Committees of PROCURE.

Fred Saad
MD, FRCSC
Principal Scientist
Full Professor, Department of Surgery, Université de Montréal
Medical Director, Interdisciplinary Urologic Oncology Group, CHUM
Chair in Prostate Cancer Research, Université de Montréal
Head, Urologic Oncology, CHUM
Dr Fred Saad obtained his medical degree in 1985 from the University of Montreal. He completed a Fellowship in Urologic Oncology in 1992. Dr Saad established the urologic oncology clinic at the CHUM and the Molecular Oncology Prostate Cancer Research Laboratory at the Montreal Cancer Institute of the University of Montreal. In 2004 he was awarded the first Universtiy of Montreal Chair in Prostate Cancer. In 2005 he was the recipient of the CHUM leadership award in medicine. In 2007, he became President of the Canadian Urologic Oncology Group and the National Cancer institute of Canada G-U Group. Dr Saad has authored over 200 scientific articles/book chapters and 500 scientific abstracts. He has been an invited speaker/professor in over 20 different countries.

Joey Saputo
President of the Montreal Impact and Saputo
Joey Saputo is the President of the Montreal Impact and Saputo Stadium. He was the founding president of the Montreal Impact in 1993, when the Saputo Group was the sole owner of the team. He was also involved in the sale of the club to a group of shareholders in 1999. In 2002, with the Impact becoming a non-profit organization, Joey Saputo played a pivotal role in the re-launch of the club and returned as President. He then spearheaded the construction of Saputo Stadium, the team's new home, inaugurated at Olympic Parc Montreal, May 19, 2008.
Joey Saputo was also very involved in the management of his family's assets consolidated under Jolina Capital Inc., an asset management company. He is currently an advisor to Jolina Capital Inc., which is a shareholder and/or majority shareholder in various companies in the food, transportation, softwood lumber and real estate sectors. Joey Saputo is currently on the board of directors of the publicly traded company Transforce Inc.
Community
Well-known for his involvement in the community, Joey Saputo is also on the board of directors of the Sainte-Justine University Hospital Centre Foundation, the Italian-Canadian Community Foundation. Joey Saputo in the father of four boys.

Rabih Sebaaly
President & Founder, Youville

An early advocate of building passion brands, Rabih believes that experiential marketing is the most effective way to get there by creating memorable experiences that inspire customers to share and recommend a brand. A serial entrepreneur, he founded his first agency ten years ago and was among the first in Canada to develop strategic social media campaigns. Five years ago, Rabih founded Youville, a Canadian leader in sponsorship strategy and experiential activations.

Luc Valiquette
MD, FRCSC
Clinical Investigator
Full Professor and Director, Departement of Surgery, Université de Montréal
Medical Advisor, Clinical Information Systems, Division of Professional Services, CHUM
Dr. Valiquette did his urology training at Université de Montréal, and his fellowships in Urodynamics and Uroprosthetic surgery in France and Texas respectively. In addition to his teaching, he is also involved in numerous clinical research studies. He is a member of many scientific societies and advisory boards. He has a special interest in public education programs and serves as a member of the Education & Information Committee. He is also a medical advisor to PROCURE.

Pierre Vallerand
CPA, CA, Partner, Certification
Raymond Chabot Grant Thornton
M. Vallerand, Partner at Raymond Chabot Grant Thornton LLP, has over twenty years of experience in the audit of financial statements. He has acquired extensive experience with paragovernmental institutions in the health and social services, universities, colleges, school boards and municipalities as well as private companies in services, real estate and insurance.
In addition, Mr. Vallerand is the National Director of Professional Standards for RCGT for the Parapublic Sector Entities. Therefore, he is a recognized expert in accounting issues for health and social services organizations. He also serves on the Working Group on Educational Institutions of the Ordre des CPA du Québec.