PROCURE's Conference Series
One of PROCURE's missions is to inform people about prostate cancer. To do this, we organize conferences aimed at providing information, support and raising awareness to all men and women. The PROCURE Conference Series represent an eloquent example of the need for information. The level of participation of those affected by prostate cancer at our two annual conferences, broadcast live on the web and on our Facebook page from 7pm to 9pm, provides us one of the most valuable indicator.
Indeed, the various topics discussed in relation to prostate cancer, treatment options, sexuality, nutrition, physical exercise, as well as new treatments and managing side effects, has generated over 50,000 views on our YouTube channel since 2010.

Our Conferences Series are available on our YouTube channel
We video capture all PROCURE conferences. You can view the one you are interested in from the list below. To access it, simply click on the image. Captures available on Facebook will be uploaded to our YouTube channel soon. Good viewing!
Dr Élie Antébi et Dr Georges Wakil – Tout sur le cancer de la prostate en 2020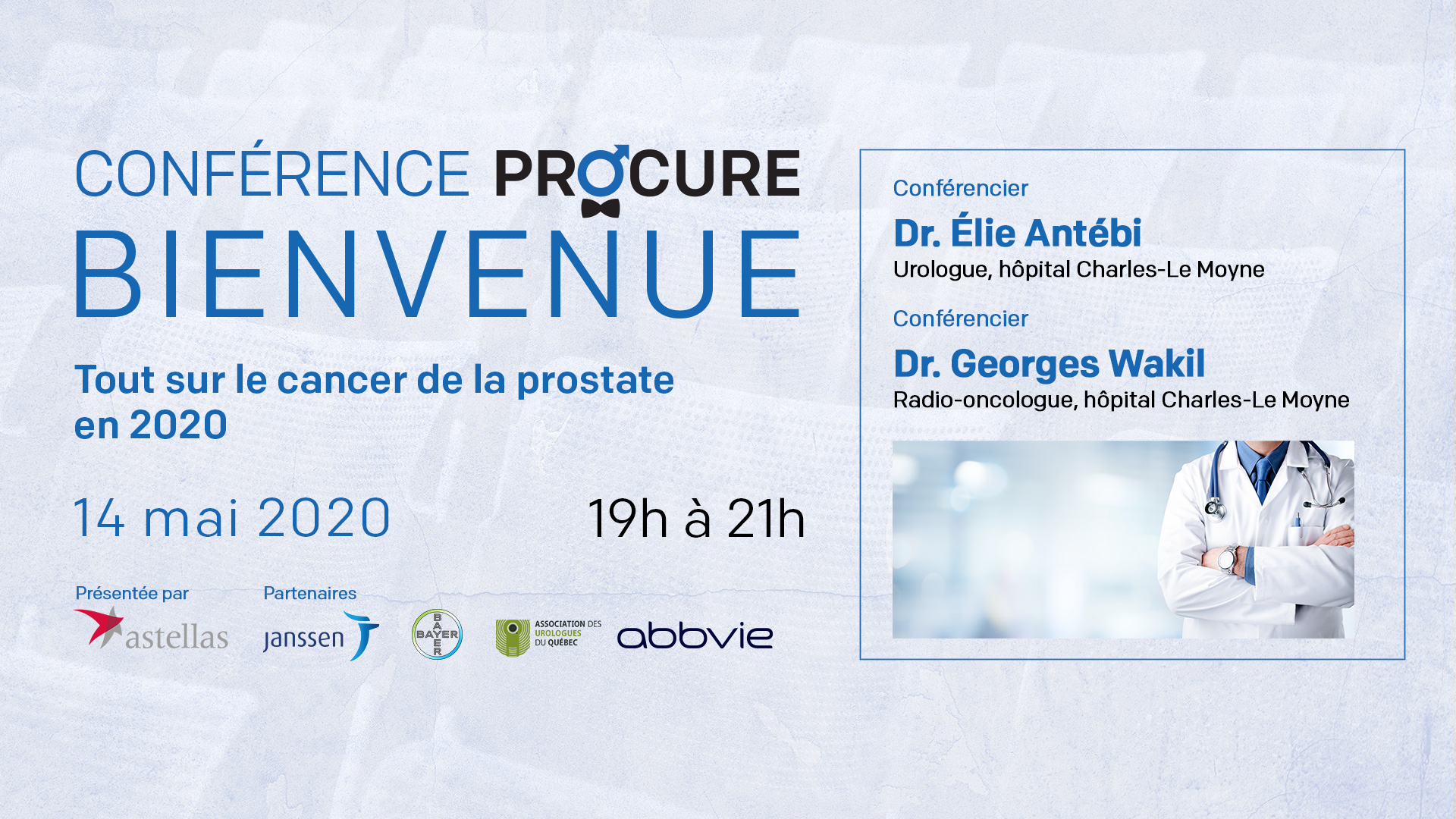 Dr Rabi Tiguert – Tout sur la prostate volumineuse (HBP) et la prostatite (French)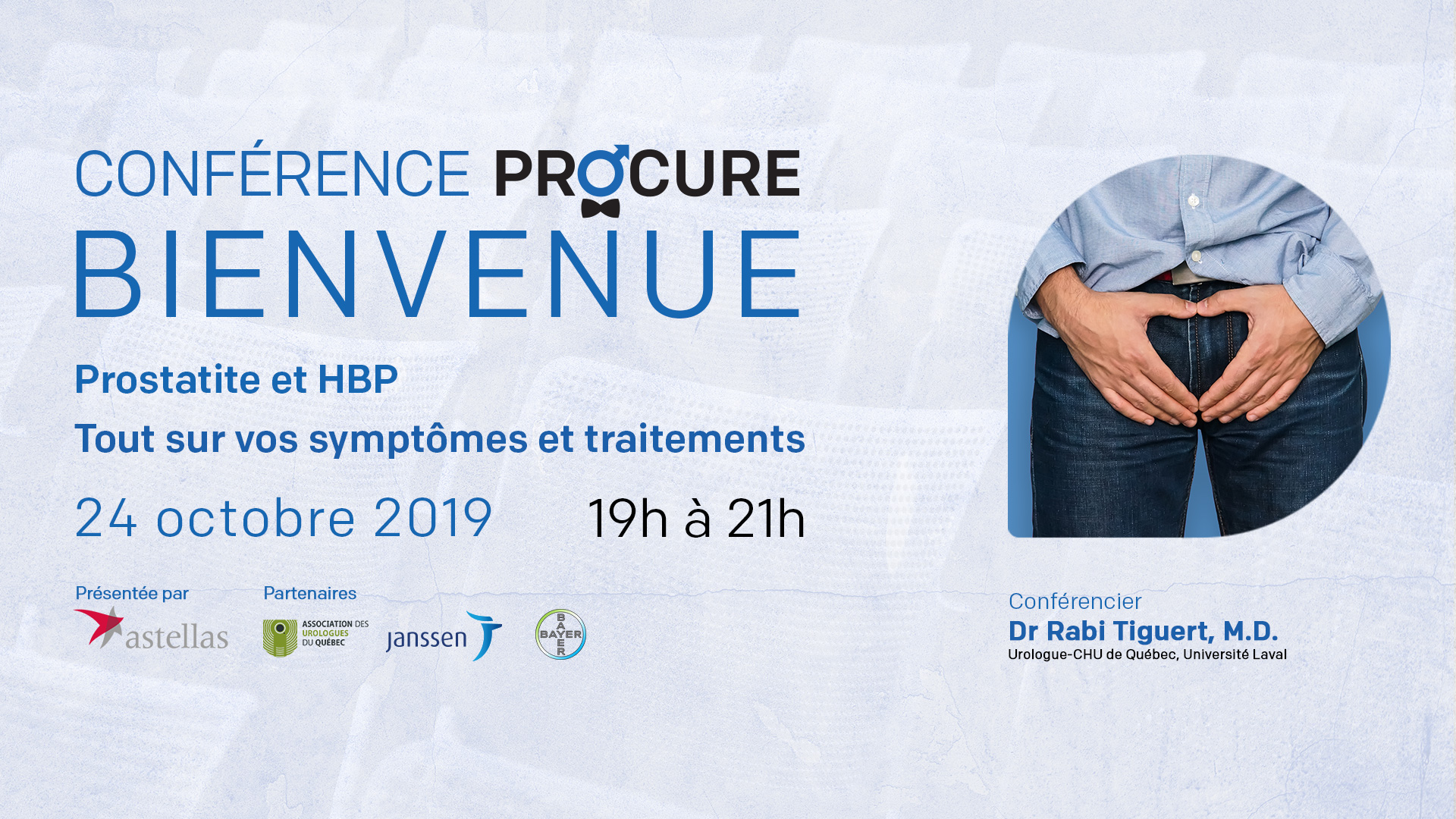 Dr Peter Vavassis et Jean Fils-Aimé – Quel traitement choisir? (French)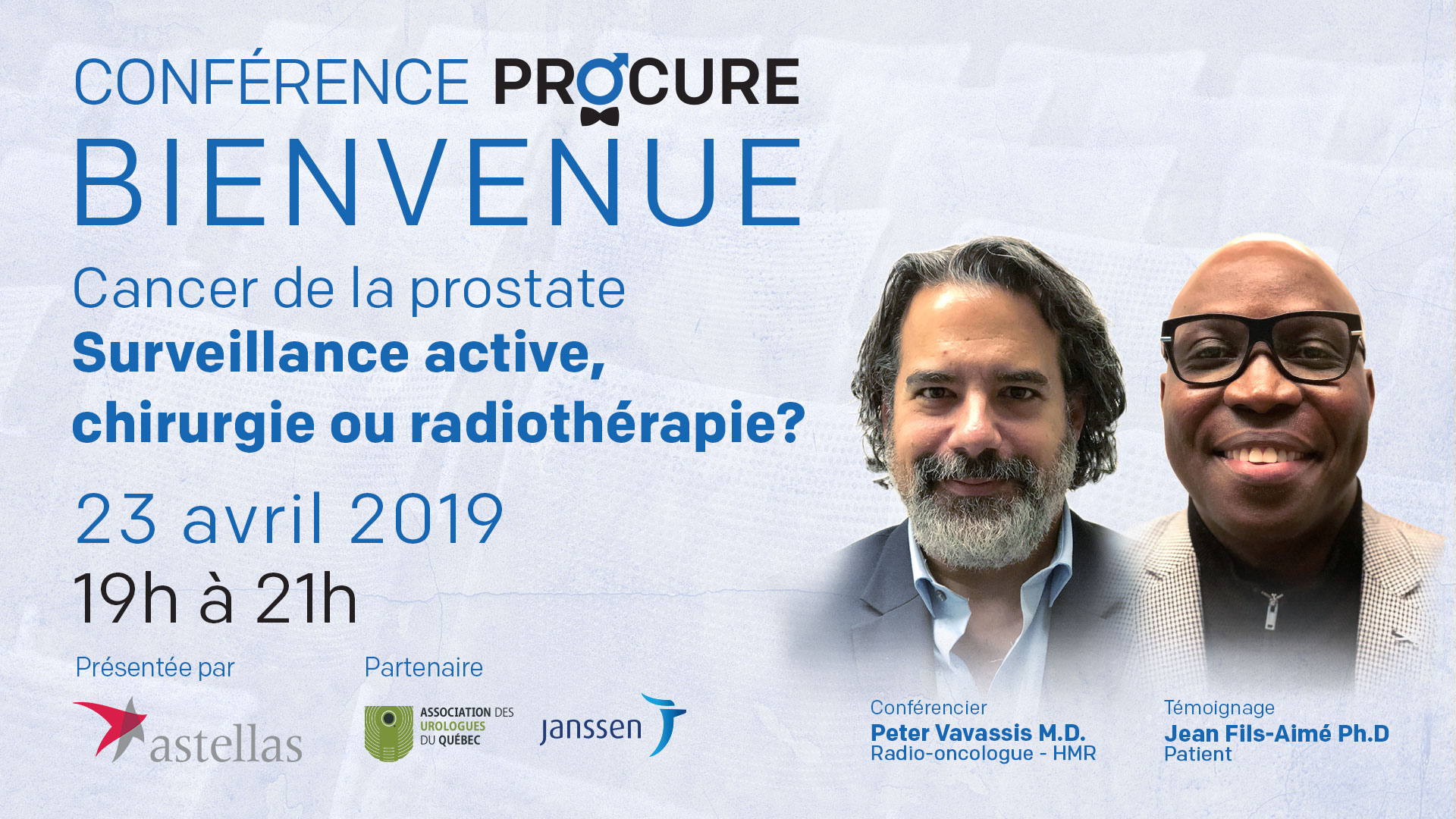 Josée Lavigueur – Santé physique et cancer – en savoir plus… (French)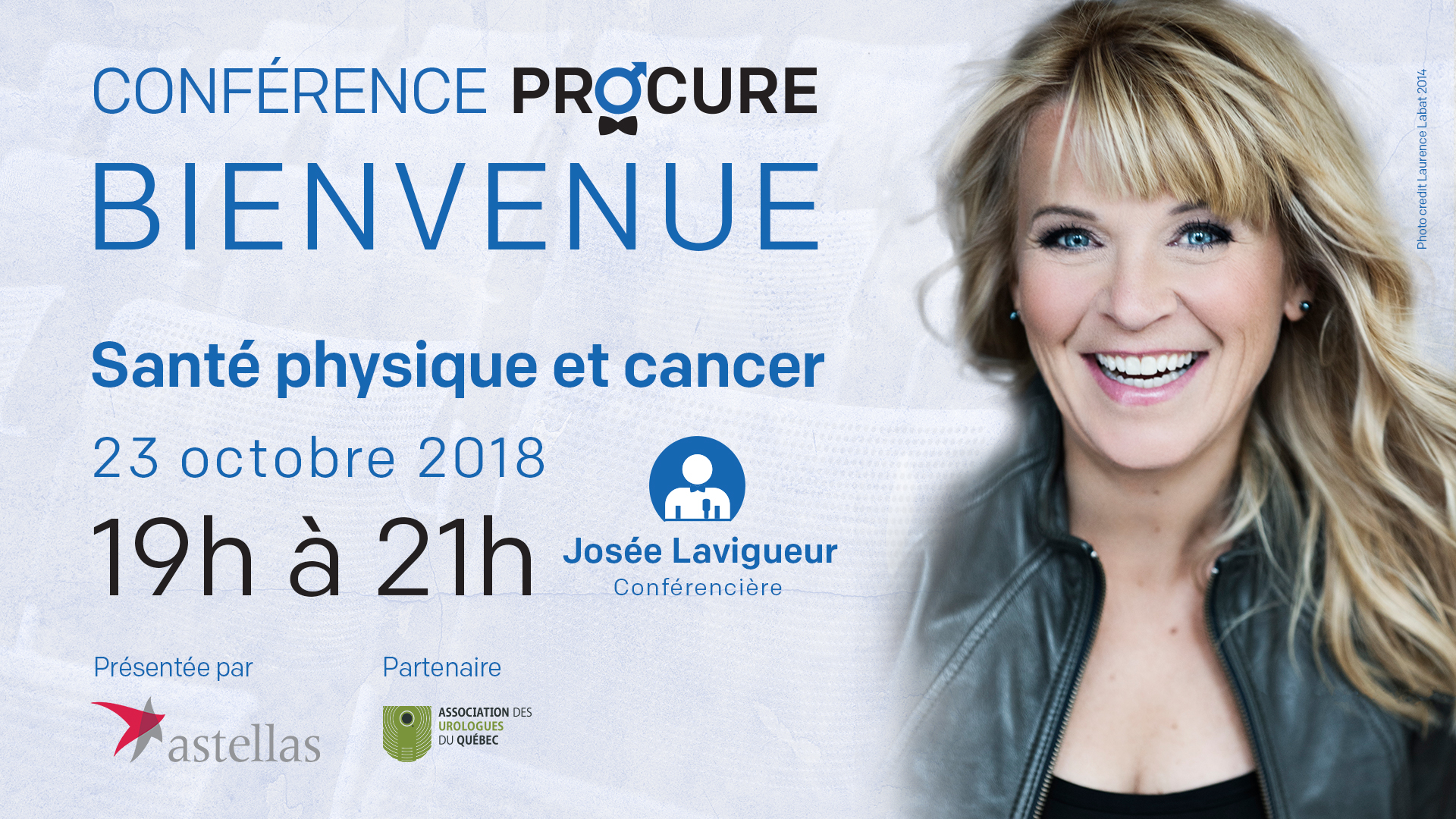 Isabelle Huot – Nutrition and cancer – more info…
Dr. Frédéric Poulliot – How to prevent, diagnose or treat a recurrence
Drs. Fred Saad and Luc Valiquette – Everything you need to know about prostate cancer in 2017
Renée Pichette and Sharon Dugré – Prostate cancer and sexual health
Dr. Kevin Zorn – Everything you should know about prostate cancer surgery
Dr. Geneviève Nadeau and Claudia Brown – How to deal with incontinence
Drs. Fred Saad and Luc Valiquette – What you should know about your treatment options
Dr. Daniel Taussky – External radiotherapy or brachytherapy?
Drs. Louis Lacombe and Vincent Fradet – Nutrition, exercise and prostate cancer
Drs. Lorne Aaron and Peter Chan – Reclaiming your life after prostate cancer
You can also watch our webinars by clicking here for more information, complementary to our PROCURE Conferences. Please note that our webinars are in French at this time.
We are here for you
You have questions or concerns? Don't hesitate. Contact us at 1 855 899-2872 to discuss with one of our nurses specialized in uro-oncology. They are there to listen, support and answer your questions, those of your family or your loved ones. It's simple and free, like all of our other services.
Also take the time to visit each of our pages on this website, as well as our YouTube channel, in order to get familiar with the disease, our expert lectures and webinars, our section on available resources, the support that is offered to you, our events and ways to get involve to advance the cause.
Staying informed
Pages that might interest you
Want to know more? Just click on one of the links below.
The latest PROCURE news that might interest you
Every week we publish a blog article. Here's some we chose for you.
The medical content and editorial team at PROCURE
Our team is composed of urologists, nurses certified in uro-oncology with a deep knowledge of prostate cancer and other diseases related to the genitourinary system. Meet our staff by clicking here.
Sources and references
Last medical and editorial review: July 2019
Written by PROCURE. © All rights reserved – 2019