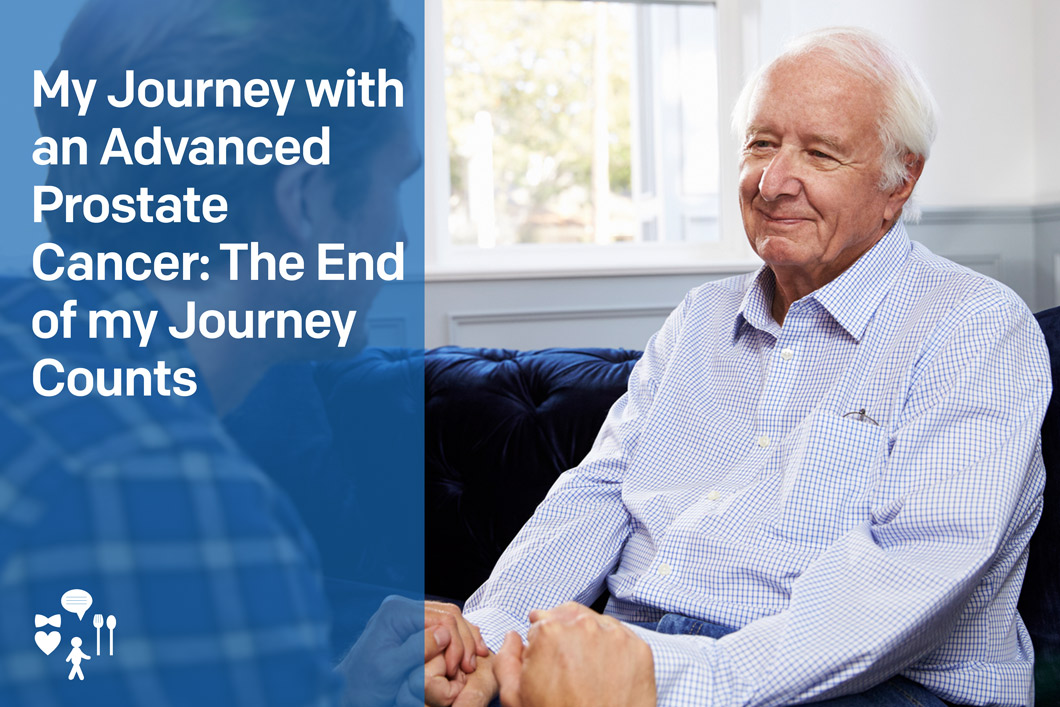 September 1, 2016
My Journey with an Advanced Prostate Cancer: The End of my Journey Counts
Counts
It is difficult to address matters related to end of life. It is however an essential step, particularly with an advanced prostate cancer diagnosis.
Your first concerns might be for financial or professional questions. Nonetheless, you will soon need to consider anything related to end of life care and death.
It is important to discuss of these questions, as much with your relatives than with your care team. This will help you to put everything in order, but also to know what your desires are.
Preparing my End of Life Care
Since you have an advanced prostate cancer, your care team will suggest you treatments to alleviate your pain or extend your life. The more the disease will progress, the more you will have chances to be hospitalized. So you will have to take decisions regarding your care and treatments.
And what if you cannot decide anymore? Before getting there, you can assign a power of attorney for personal care to someone trustworthy who knows your desires. You can also prepare a living will, so your relatives and your care team can know your wishes regarding questions such as resuscitation, respiratory help, accepted treatments or even a treatment refusal.
Organizing my Death
You don't know when, but you know that prostate cancer will take you away. To avoid leaving a burden to your relatives, it is better to think to your will and your funeral arrangements while you can do it.
Writing your will or updating it ensures you a good managing of your legacy. In addition, it allows you to choose an executor to take care of respecting your wishes. In the same vein, a power of attorney for property allows you to nominate someone to take care of your finances before you pass away, if you cannot do it anymore.
Moreover, organizing your funerals will give some relief to your relatives, since they will not have to manage these matters while grieving their loss. These arrangements will result in a ceremony that suits you and respects your desires for this day full of emotions.
Saying Goodbye
Finally, it is very important to be able to say goodbye to your dearest ones, whether they are family or friends. Don't wait until the last moment to require their presence, make your farewells to them, and tell them that you love them. This will bring you some comfort and will allow you to appreciate even more every moment spent with these people.
Preparing your leave, particularly regarding practical matters, but also on the relational level, will probably help you to address advanced prostate cancer and its consequences in a more serene way.