July 20, 2018
Prognosis = Doctor, will I be cured?
After receiving your diagnosis of prostate cancer, it is natural to imagine the worst and worry about how cancer will affect your life and the lives of your loved ones. It can be difficult and stressful to have to decide on your treatment. You will most certainly have questions regarding your prognosis and may want to know what the chances are for a successful treatment.
Unfortunately, no one can tell you exactly what your outlook will be since many factors come into play: the stage of your cancer, the speed that your cancer is spreading, your age, your general health, and any other health problems. However, it is important to note the following:
In most cases, this cancer is slow-growing and does not affect your lifespan.
In many cases, the primary treatment will get rid of the cancer.
In some cases, the cancer recurs after the primary treatment and other treatments become necessary.
Hormone therapy can effectively keep your cancer under control for many years.
Developing a resistance to hormones calls for further treatments.
Prognostic factors
A prognosis is a hypothesis put forth by a doctor regarding the progression of the disease, health changes in the patient, reaction to a treatment, and chances of recovery. Different factors are taken into account when the time comes to determine a prognosis for prostate cancer.
Age - The age of a person at the time of diagnosis is a determining factor in the prognosis of prostate cancer. The general life expectancy of the population is taken into account – an older man may be at risk of significant health problems from potential treatments. It is also important to know that prostate cancer appearing at a younger age can prove to be more aggressive.
Associated diseases (Comorbidities) - The presence of other medical conditions can have an effect on life expectancy. For example, diabetes, cardiovascular diseases, respiratory diseases, or other malignant tumours can, depending on their severity, influence the prognosis and chosen therapeutic approach.
Clinical stages - The earlier cancer is diagnosed, the smaller the tumour is, and the more localized within the prostate it is (stage T1 and T2); the more favourable the prognosis.
Gleason score - The higher the Gleason score is, the less favourable the prognosis. A score of 7 corresponds to an intermediate prognosis.
Prostate specific antigen test (PSA) - The higher the PSA level is, the less favourable the prognosis. The prognosis is more favourable if the PSA level is less than 10 ng/mL and less favourable if it is higher than 20 ng/mL.
Hormone-resistant cancer - Hormone resistance, or the resistance to hormone therapy, is distinctive of a cancer that recurs after hormone treatment. The prognostic associated with hormone-resistant cancer is less promising.
Prognostic grouping of prostate cancer
TNM prognostic grouping for prostate cancer is based on the stage, PSA level and Gleason score. This grouping is more accurate in predicting a prognosis than TNM staging alone. It goes without saying that the lower the scores, the best outlook and chance that your cancer can be successfully treated without the cancer coming back (recurring).
In contrast, if the prognosis is darker for men with higher scores, there may still be treatment options to control your cancer, improve your quality of life and prolong your survival.
Doctors also use nomograms to predict a prostate cancer prognosis. Nomograms are predictive tools.
---
Discover our new animated videos
Discover three new animated videos, each equally unique and original from one to the other. Be on the lookout!
Here is the second one - Diagnosis and Treatment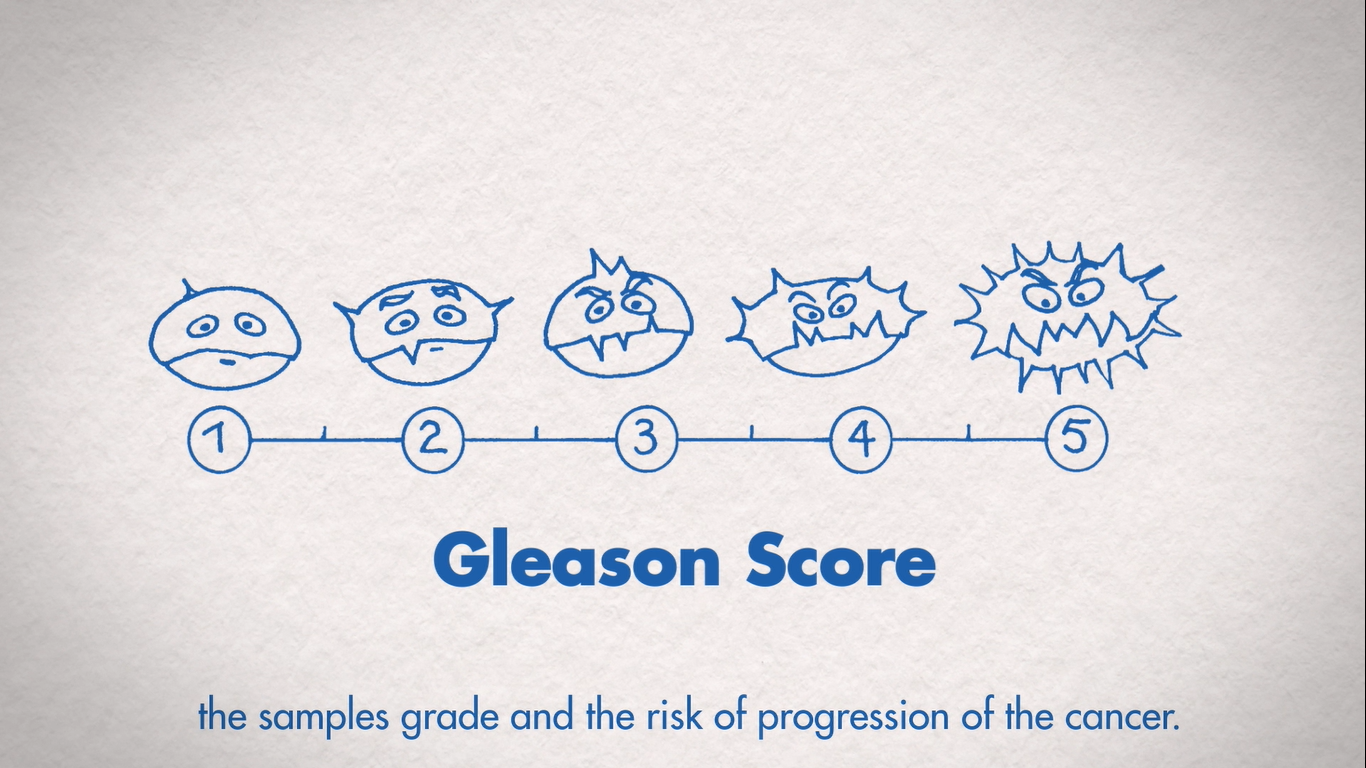 ---
Take the time to visit each of our pages on this website, as well as our YouTube channel, in order to get familiar with the disease with our expert lectures, our section on available resources, the support that is offered to you.
Do you have any questions or concerns? Above all, do not hesitate. Contact us at 1 855 899-2873 to discuss with a nurse specializing in uro-oncology. It's simple and free, like all our services.
Conference that might interest you (in French only)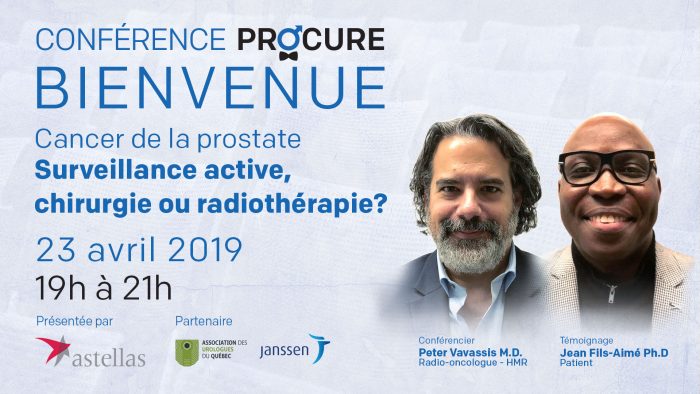 Pages of our site that might interest you
Want to know more? Just click on one of the links below.
Coping with cancer
To know more about prediction tools, click hereSupport for you

PROCURE news that may interest you
Each week, we publish a blog article. Here are a few for you.
Did you say prostate cancer?
What happens after my prostate cancer diagnosis?
Written by PROCURE. © All rights reserved - 2020