Did you say sport? My favorites are on TV… Yes! In Quebec, we love sports. Normally, we eat hockey, "wait" for the Nordiques to return, hope for the Expos, cheer for the Montreal Alouettes and the Montreal Impact (now CF Montreal), watch Formula 1, follow the Olympics and our tennis players. Added to this is our pride in our Quebecers among the strongest in the world, Hugo Girard and Jean-François Caron, and in some of the most talented like Mikaël Kingsbury.
Yes, we do love sport, but are you active? Did you gain weight during the pandemic?
5 tips from Nathalie Lambert
Here are 5 tips from the four-time Olympic medalist and now life coach Nathalie Lambert on how to feel better about yourself and "tame this stress", an energy rodent. Do not worry. It is not the Olympics that we are aiming for, just physical health that contributes to your well-being.
Doing daily actions that do you the greatest good is investing in your "Capital Health"
Imagine for a moment that your Capital Health is a reservoir or a bank account filled with energy, life balance, resources, positive feelings, happiness… Imagine that every action you do every day is a deposit into your Capital Health account. Taking the time to exercise, listen to soothing music, eat one more fruit or vegetable, or meditate every day, are actions that have the effect of "making deposits" and not withdrawals in your account. And keep in mind that the incremental interests are your feelings of well-being and control.
Moving releases a hormone, that of pleasure, a natural stress reliever
Released by the brain during sport or physical activity, the pleasure or happiness hormone is a natural anti-stress medication to be used without moderation. It is also a way to strengthen your immune system. Do you practice a sport or physical activity regularly? Perfect, keep going. If not, get out, walk in the fresh air, often and at a sustained pace. If, due to a lack of training, you are quickly short of breath, slow down the pace, but persevere: one hour of walking per day is ideal, and you will get there.
Filling up on energy with vitamin or protein supplements? Read the following.
The role of vitamins is manifold. They are necessary and important for your body to have enough for it to function fully. A vitamin supplement can be prescribed if there is a deficiency recognized by your doctor and a protein supplement can be suggested if you are losing too much weight. Otherwise, the full of energy package can be found at the grocery store, in the fruit, vegetable and fiber sections and at the meat and dairy counters… In other words, to recharge your batteries, your pharmacy is in fact in your grocery bags.
Meditating means taking breaks of a few minutes a day.
Lots of people do not have time to meditate or feel like they're not doing it properly. When that occurs, taking a 5-minute break – to think about what to do, listen to music, have a quiet coffee, do yoga or stretching while sitting, standing, lying in bed, or simply focusing on our breathing – is a form of meditation. The idea is to do nothing and think about yourself. This break can have extremely beneficial effects on your well-being, especially during this abnormal and stressful period.
Listening to your body during or after treatment for your prostate cancer
If you feel the urge to get some fresh air, go for a run, or bike ride, even during recovery, it probably means your body is ready to put in the effort. In any case, it is best not to be overly demanding with yourself until you have fully recovered. A little exercise is not harmful, but too much could slow your healing. You will, therefore, start with shorter periods and more gentle exercises, slowly and gradually increasing your pace. And asking the green light from our doctor before would be best.
---
Discover our new animated videos
Discover three new animated videos, each equally unique and original from one to the other. Be on the lookout!
Here is the first one – Symptoms, Risk and Screening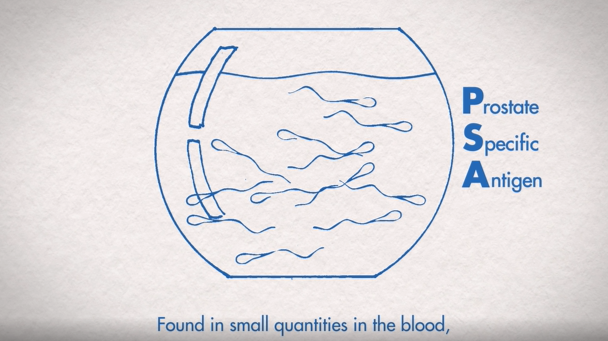 ---
Take the time to visit each of our pages on this website, as well as our YouTube channel, in order to get familiar with the disease with our expert lectures, our section on available resources, the support that is offered to you.
Do you have any questions or concerns? Above all, do not hesitate. Contact us at 1 855 899-2873 to discuss with a nurse specializing in uro-oncology. It's simple and free, like all our services.
Pages of our site that might interest you
Want to know more? Just click on one of the links below.
Am I at risk
Signs and symptoms
PROCURE news that might interest you
Each week, we publish a blog article. Here are a few for you.
Festive recipes for your prostate
The 10 most anti-stress foods
The 5 types of food to limit for a healthy prostate
What is an anti-inflammatory diet?
Written by PROCURE. © All rights reserved – 2021