Why not take the opportunity over the next few weeks to spare some time, whip up these festive recipes for your prostate, and stock up on vitamin E, selenium, antioxidants, crucifers, and probiotics? You deserve it!
Source: Ricardo
Spinach, Strawberry and Almond Salad – Load up on vitamin E, selenium and antioxidants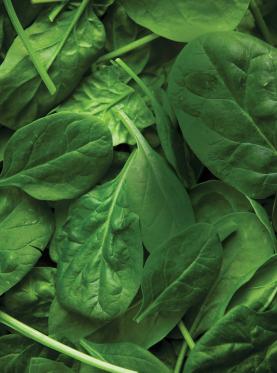 Preparation – 10 min
Cooking – 5 min
Servings – 4
Ingredients
Vinaigrette
2 tablespoons (30 ml) poppy seeds, toasted
1/2 cup (125 ml) olive oil
3 tablespoons (45 ml) red wine vinegar
2 teaspoons (10 ml) Dijon mustard
Salad
1/2 cup (125 ml) sliced almonds, toasted
12 cups (3 litres) baby spinach
1 1/2 cups (375 ml) sliced strawberries
Salt and pepper
Preparation
(1) In a skillet, toast the almonds. Allow to cool and set aside.
(2) In the same skillet, toast the poppy seeds. Allow to cool and set aside.
(3) In a bowl, whisk together the oil, vinegar and mustard. Season with salt and pepper.
(4) Add the poppy seeds. Divide the spinach, strawberries and almonds among four plates. Drizzle with the vinaigrette. Serve immediately.
Note
It goes without saying that you can enhance this salad as you wish by adding herbs or proteins such as cheese, chicken, fish, seafood, etc.
Exquisite Cauliflower, Broccoli or Beet soup – Load up on crucifers and antioxidants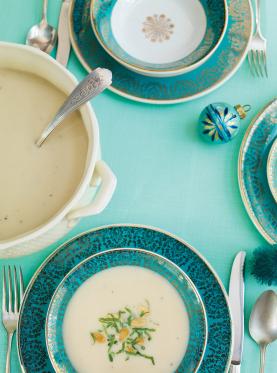 Preparation – 10 min
Cooking – 30 min (cauliflower or broccoli) and 60 min (beet)
Servings – 4
Freezes well
Ingredients
5 cups (1.25 litres) chicken broth
1 onion, peeled and chopped
6 cups (1.5 litres) cauliflower or broccoli cut into small florets or diced beets
Salt and pepper
Preparation
(1) In a large pot, combine broth, onion, cauliflower, broccoli or beets.
(2) Add a pinch of salt and pepper. Bring to a boil and simmer over medium heat for 15 to 60 minutes. The vegetables should be tender when pricked with a fork.
(3) Pour into a blender. Reduce to a smooth puree. Adjust seasoning.
Note
Top with fresh or sour cream – shallot, parsley or chives – pine nuts, walnuts or pecans. Enjoy!
Maple Ginger Glazed Salmon – Load up on Omega-3s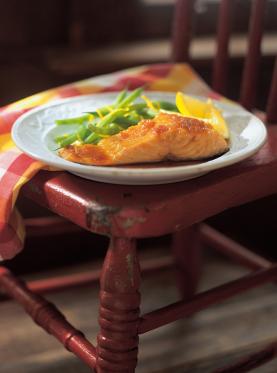 Preparation – 10 min
Cooking – 12 min
Servings – 4
Ingredients
1/3 cup (75 ml) maple syrup
1/3 cup (75 ml) water
1 tablespoon (15 ml) fresh ginger, grated
1 garlic clove, finely chopped
1/4 teaspoon (1 ml) ground cayenne pepper
1 lb. (450 g) salmon fillet, skin on, cut into 4 portions
Salt
Preparation
(1) Place the rack in the highest position (about 10 cm (4-inch) off the heating element) and preheat at broil.
(2) In a saucepan, bring all ingredients, except for the salmon and salt, to a boil. Reduce by half. Set aside.
(3) Place salmon on a baking sheet lined with aluminum foil. Brush the fish with the maple mixture. Lightly season with salt. Bake for about 8 minutes, depending on the thickness of the salmon fillet.
(4) Brush lightly with the maple mixture a few times during cooking. Right out of the oven, brush with the remaining mixture.
Note
Serve with rice and green beans in lemon butter or any other vegetables or salad, if desired.
Quick and Easy Mango Sorbet – Load up on antioxidants and probiotics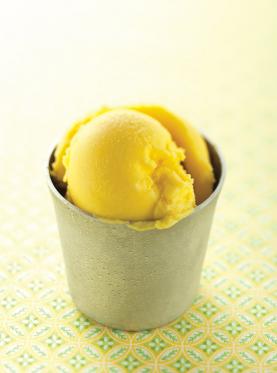 Preparation – 10 min
Freezing- 2 hours
Servings – 4
Ingredients
4 cups (1 litre) frozen and slightly thawed mango cubes
1/2 cup (125 ml) sugar
1 tablespoon (15 ml) lemon juice
1 cup (250 ml) 2% or more fat plain or vanilla yogurt
Preparation
(1) In a food processor or blender, puree the mango with the sugar and lemon juice. Add the yogurt and mix well.
(2) Pour everything into an airtight container and freeze for about 2 hours.
Note
You can replace the mangoes with frozen sliced strawberries or raspberries. You can also cut the amount of sugar in half and replace it with honey.
---
Discover our new animated videos
Discover three new animated videos, each equally unique and original from one to the other. Be on the lookout!
Here is the first one – Symptoms, Risk and Screening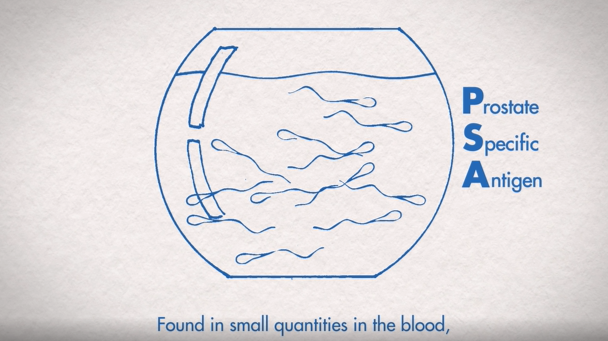 ---
Take the time to visit each of our pages on this website, as well as our YouTube channel, in order to get familiar with the disease with our expert lectures, our section on available resources, the support that is offered to you.
Do you have any questions or concerns? Above all, do not hesitate. Contact us at 1 855 899-2873 to discuss with a nurse specializing in uro-oncology. It's simple and free, like all our services.
Pages of our site that might interest you
Want to know more? Just click on one of the links below.
Anti-cancer foods for men
Am I at risk
Signs and symptoms
PROCURE news that might interest you
Each week, we publish a blog article. Here are a few for you.
5 facts to know about prostatitis
5 facts to know about large prostate (BPH)
What is an anti-inflammatory diet?
Written by PROCURE. © All rights reserved – 2020