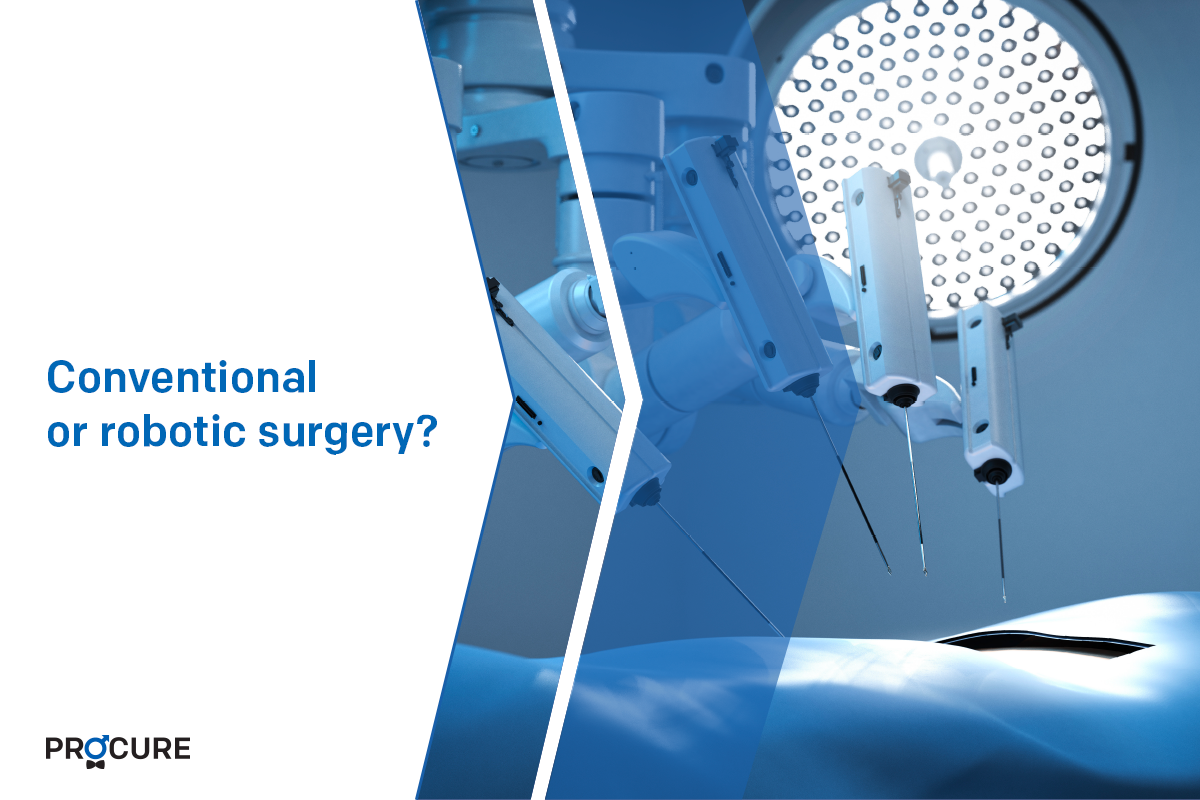 April 12, 2021
Conventional or robotic surgery?
Here is a typical case of concern from a patient who has opted for radical surgery as a treatment for his cancer and who asks the famous question: Which surgery is better? Conventional or robotic surgery? Before answering it, let's take a look at the context in which the question was asked of our nurses on our line 1 855 899-2873...
"I spoke to two of my friends who strongly suggested robotic radical surgery over conventional surgery because of the side effects. The problem is, my surgery will take place soon, and the waiting list for robotic surgery is several months. I was sure I made the right decision in leaving this procedure in the hands of my urologist. Knowing that he only does open surgeries, I am not sure of anything anymore and my friends' insistence makes me more and more anxious. What do I do?"
What the studies say
In response to our anxious patient, we replied that, according to study results, no difference was observed between surgical approaches in the outcomes of urinary or sexual function.
Indeed, according to a large Australian phase III clinical trial reported in The Lancet Oncology, no difference was observed. Researchers found similar functional results at 24 months whether this surgery was opened or robot-assisted in men with localized prostate cancer.
Rather, the researchers concluded that "…clinicians and patients alike should consider the benefits of a robotic approach to be largely related to its minimally invasive nature."
In other words, the advantages of robotic radical surgery are:
A shorter stay in the hospital
Healing is generally faster with less pain
There is less blood loss using this technique
Although this technique allows for faster recovery, it has not been proven to be more effective than manual laparoscopy or open surgery performed by an experienced surgeon. The experience of the surgeon in this context is what you are looking for. Don't hesitate to ask him this question:
"So doctor, are you in the operating room regularly operating on patients like me?"
---
Take the time to visit each of our pages on this website, as well as our YouTube channel, in order to get familiar with the disease with our expert lectures, our section on available resources, the support that is offered to you.
Do you have any questions or concerns? Above all, do not hesitate. Contact us at 1 855 899-2873 to discuss with a nurse specializing in uro-oncology. It's simple and free, like all our services.