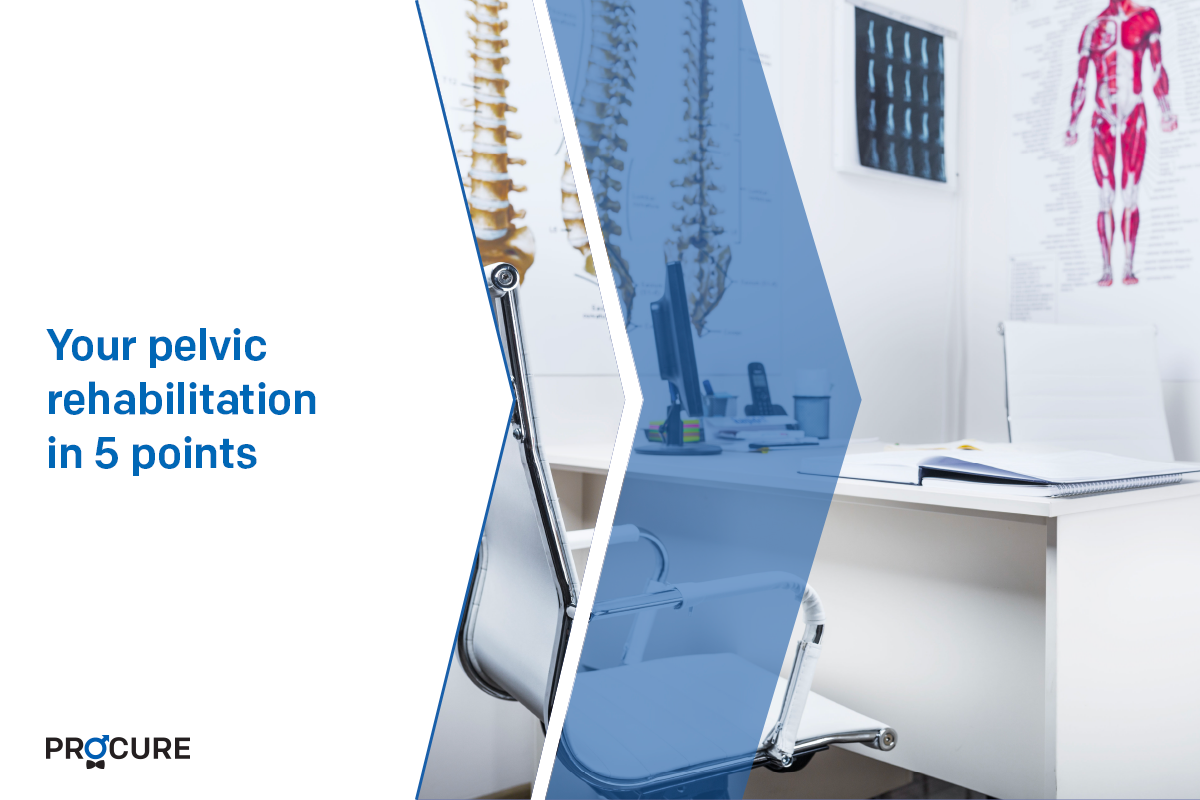 October 4, 2021
Your pelvic rehabilitation in 5 points
Physiotherapy in perineal and pelvic rehabilitation is often recommended by urologists, especially following radical prostate surgery. To familiarize yourself, here is your pelvic rehabilitation in 5 points.
But before tackling these 5 points, you absolutely must watch the webinar on the matter. The physiotherapist, a specialist in perineal health, explains in detail the reason for incontinence following treatment for prostate cancer. Armed with this information, you will be able to appreciate why pelvic rehabilitation is important and why it requires patience, persistence and resilience.
As the urologist-surgeon, Dr. Thierry Lebeau, said so well, "to participate in a marathon, you have to jog and train first! "
The benefits of physiotherapy
It aims to strengthen your pelvic floor muscles in order to contribute to a better closure of the urethra, to calm your bladder, and to improve the strength, endurance and speed of the contractions of your perineal muscles. In fact, several men who have opted for radical surgery have reported the benefits of pelvic physiotherapy with a physiotherapist.
How your physiotherapist can help
Your physiotherapist, an expert in perineal rehabilitation (important) can advise you on good water habits, on control of constipation, on techniques for controlling urinary urgencies and on the integration of good perineal contractions at the appropriate times. For example, he/she will teach you how to use a urinary calendar (number of urine leaks and under what circumstances), give you tips for training your bladder, and guide you until you regain control of your continence.
Do your Kegel exercises
Pelvic muscle strengthening exercises are really effective in reducing incontinence, especially after radical prostatectomy. You should do these exercises before your operation and continue with them after the catheter is removed. You should see improvement after 2-4 months of regular exercise.
Whether it is stress incontinence or an overactive bladder (urgent need to urinate) before or after a treatment, Kegel exercises and perineal locking will be a good recourse if combined with an adjustment in your diet, use of a urinary calendar and medication according to your type of incontinence.
Locate your pelvic floor muscles
To find out if you are contracting the right muscles, look at your penis, it should tighten and contract inward. You should also feel the rectal muscle (the one you use to hold stool and gas) tightens.
Standing, sitting or lying down, exercise your muscles...
Once your muscle is well identified, it is a matter of contracting and relaxing it to make it work. Alternate a contraction of 5 seconds with a relaxation of 10 seconds. During this exercise, remember to breathe well. Repeat the contractions 10 times, 5 times a day. Later: do rapid contractions, squeeze and release 10 times; do less intense contractions, and hold them for 10 to 60 seconds
Remember that every man is different, but by understanding the physical mechanisms of your body and your brain, you will be in a better position to manage this side effect associated with the treatment of your prostate cancer.
---
Discover our new animated videos
Discover three new animated videos, each equally unique and original from one to the other. Be on the lookout!
Here is the second one - Diagnosis and Treatment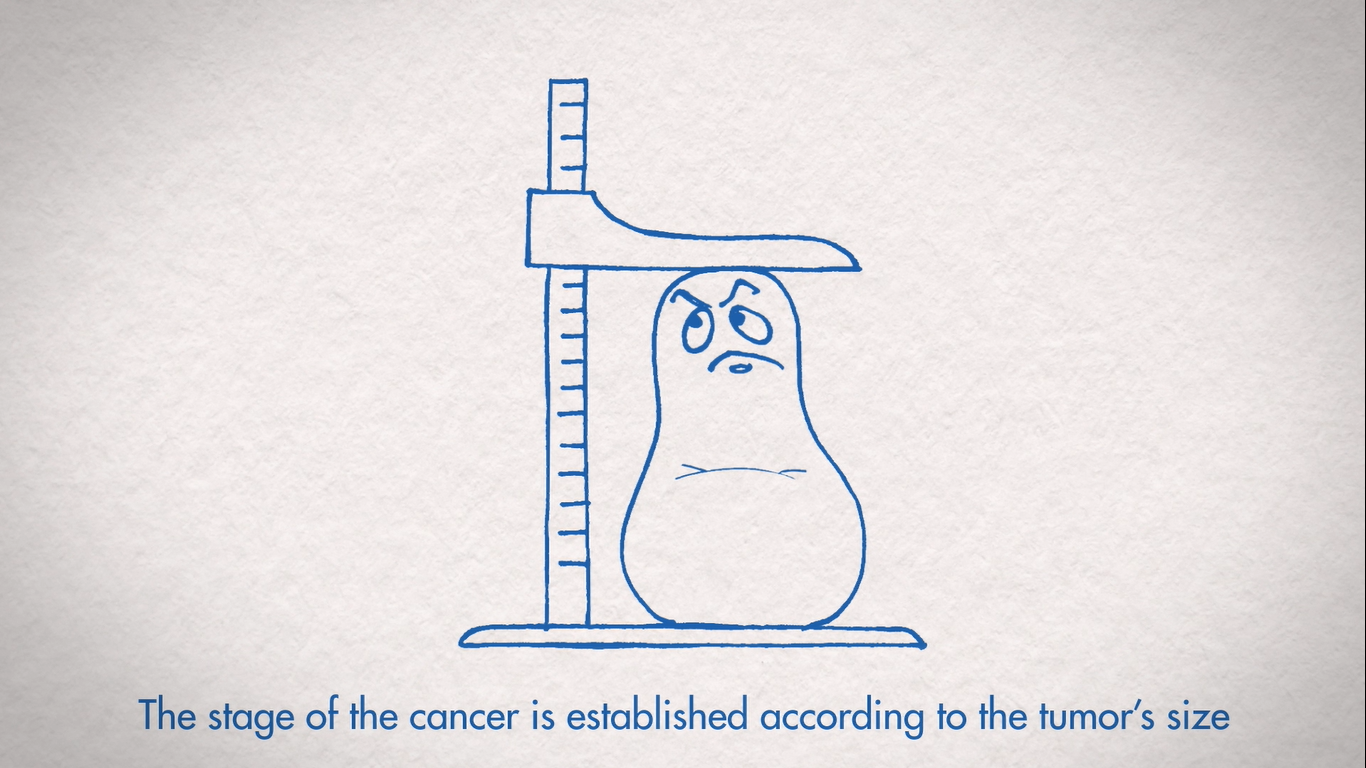 ---
Take the time to visit each of our pages on this website, as well as our YouTube channel, in order to get familiar with the disease with our expert lectures, our section on available resources, the support that is offered to you.
Do you have any questions or concerns? Above all, do not hesitate. Contact us at 1 855 899-2873 to discuss with a nurse specializing in uro-oncology. It's simple and free, like all our services.