Please do not anticipate or jump to conclusions! The question … recurrence: doctor, am I going to die? is quite legitimate when you realize that some cancer cells have survived the initial treatment and are producing PSA again. Yet, after your treatment for prostate cancer, your PSA level had stabilized for some time and you were back to your usual activities. Suddenly your last blood tests showed an increase in your level and your urologist informed you that this means your cancer has come back.
This is not what you wanted to hear and this is not welcomed news. What could be more normal than experiencing a multitude of emotions? You've probably wondered: "Will the treatment work this time?"
What you need to know
Recurrences can happen at any time. However, after treatment, the risk of recurrence decreases over the years. Although we often hear about the "magic number" of five years, this is not guaranteed. A long-term follow-up by your urologist is therefore carried out.
Usually, your doctor will see a recurrence when your PSA level starts to rise again. The rate at which your PSA level is rising (doubling time), your grade, and the stage of the tumor that was removed (or treated with radiation therapy) will help your doctor determine if this is a local or metastatic recurrence.
In the event of a recurrence, various treatment options may be used: radiation therapy, standard hormone therapy, next-generation hormone therapy, chemotherapy, research protocols, etc. Your doctor is in the best position to suggest a treatment plan that is right for you.
Please do not forget
You have been through this before but remember that you are one step ahead versus the first time. You know the nuts and bolts; you know where to find emotional support; you have a list of resources that you can easily contact. You don't have any support? You are alone? We are here for you! You will have support with a phone call to 1 855 899-2873 or by chatting with us on procure.ca.
Remember the day you found out you had prostate cancer. One of the main causes of your fears was fear of the unknown. Everything you have learned since will still be of use to you.
The other important point to emphasize is that, fortunately, there are many treatments available today to treat recurrence with or without metastases.
By taking care of your mental, emotional, and physical well-being, you will be better equipped to cope with the changes that come with recurring cancer and its treatment. The role you play in taking care of yourself is just as important as any medication or treatment.
Remember to ask your doctor or our nurses for advice.
---
Discover our new animated videos
Discover three new animated videos, each equally unique and original from one to the other. Be on the lookout!
Here is the third one – The role of hormone therapy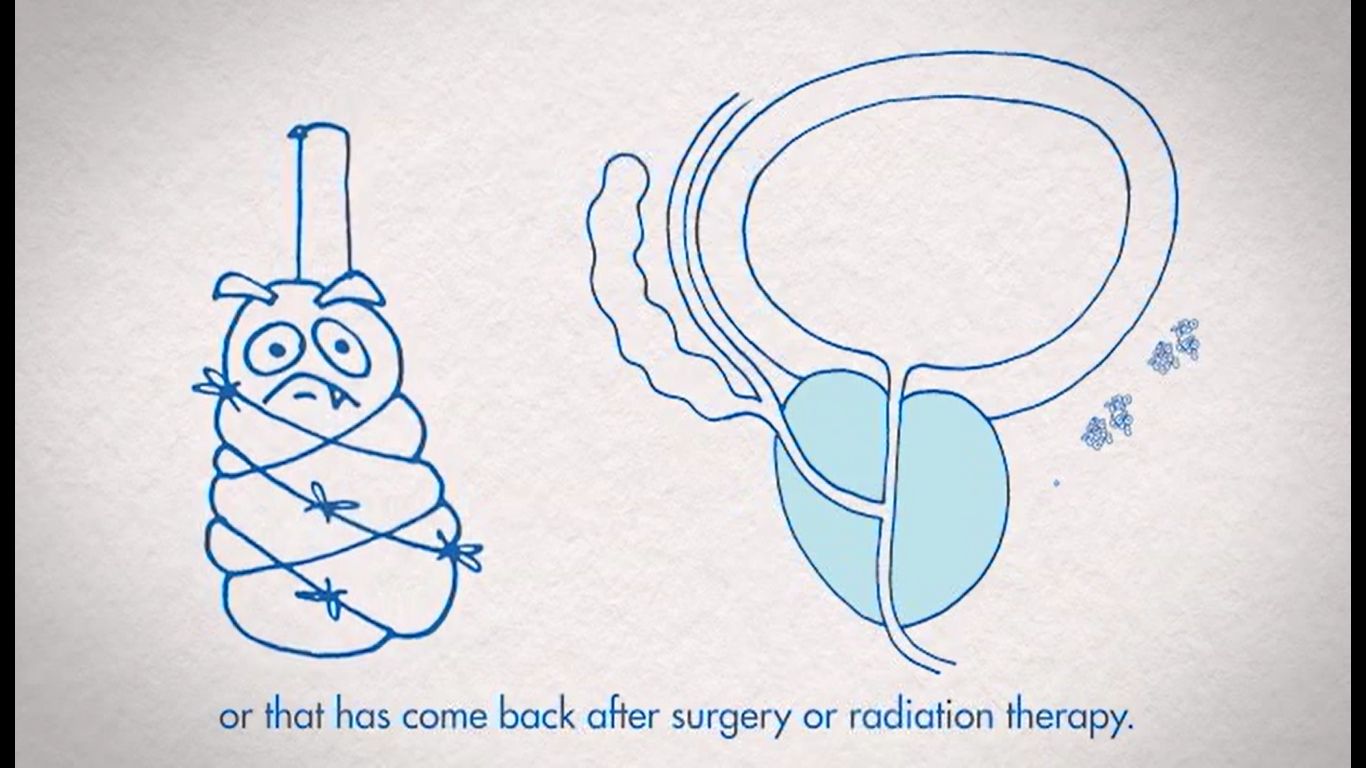 ---
Take the time to visit each of our pages on this website, as well as our YouTube channel, in order to get familiar with the disease with our expert lectures, our section on available resources, the support that is offered to you.
Do you have any questions or concerns? Above all, do not hesitate. Contact us at 1 855 899-2873 to discuss with a nurse specializing in uro-oncology. It's simple and free, like all our services.
A webinar that might interest you
All About the Effects of Hormone Therapy – June 2021
Written by PROCURE. © All rights reserved – 2021