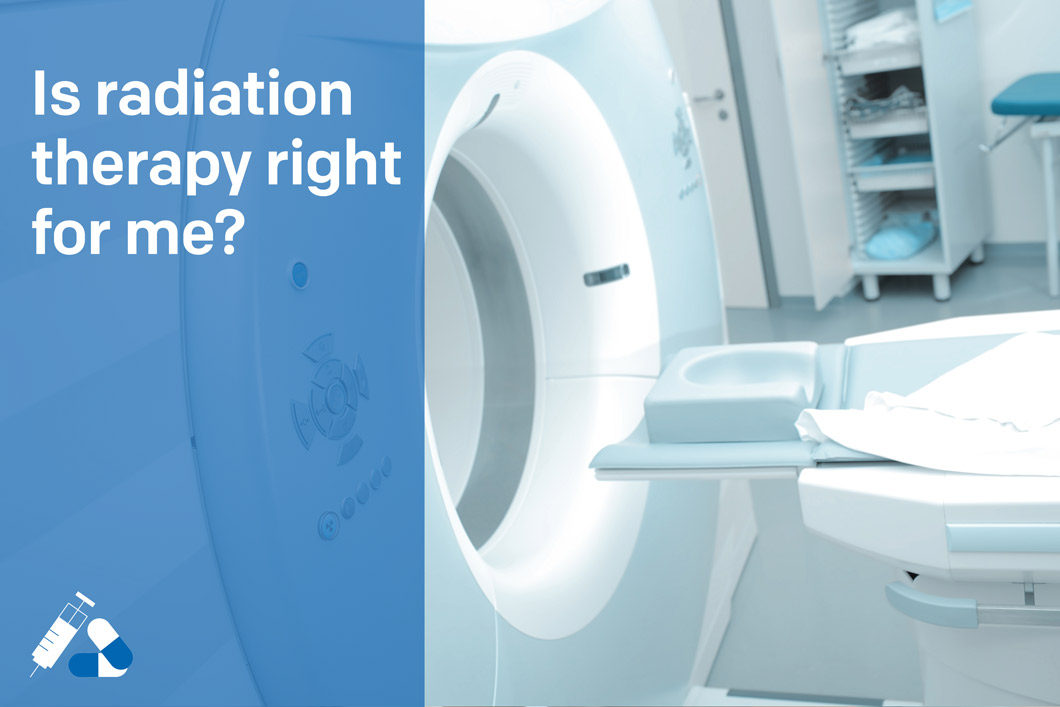 April 22, 2015
Is radiation therapy right for me ?
Radiation therapy is one of the main treatments offered to men with prostate cancer.
External beam radiation therapy
External beam radiation therapy is used to treat prostate cancer using high intensity radiation beams such as X-rays, gamma rays and electrons. More precisely, it consists in the emission of radiation from an external source directed towards the tumour and some surrounding tissue.
This treatment destroys cancer cells and prevents them from dividing and growing.
Since radiation therapy also reaches healthy cells, radiation oncologists generally divide the treatment into small doses administered five times a week. This allows good cells to regenerate. Each session lasts about 15 minutes and the full treatment program can take 6 to 8 weeks.
External radiation therapy can be used alone or combined with hormonal therapy. It also be administered following radical prostatectomy to reduce the risk of recurrence of the cancer.
Brachytherapy
Brachytherapy is an internal radiation therapy consisting of inserting radioactive materials directly in the prostate. The main advantage of this treatment is that it allows the administration of a high dose of radiation to the prostate while sparing the surrounding organs.
With this treatment, the radioactive implants are inserted into the prostate during surgery. Over time, the radioactive materials gradually kill cancer cells. The implants can be temporary or permanent.
Brachytherapy is mainly used for patients with low-risk and intermediate-risk prostate cancer. External beam radiation therapy can be combined to brachytherapy for patients with a more aggressive prostate cancer.
Questions to ask about radiation therapy
Here is a list of questions you can ask your doctor and your healthcare team about radiation therapy.
What type of radiation therapy is used for this cancer?
How is radiation therapy given? How often? Over what period of time?
Does radiation therapy require a hospital stay? If so, for how long?
What are the chances it will be successful? When will we know?
What tests are done during radiation therapy?
What are possible side effects of radiation therapy? When would they start? How long do they usually last?
What side effects should I report right away? Who do I call?
Are there special things that I should or should not do during and after radiation therapy?
Will there be other treatments after radiation therapy? If so, what kind?
When are follow-up visits scheduled? Who is responsible for follow-up after radiation therapy?
(Source : http://www.cancer.ca/en/)
For more details on the various prostate cancer treatments, see the Treatments section.
See as well:
The Gleason Score: What is it exactly?
How is prostate cancer staged?
You have questions? Speak to one of our health professionals.
Contact our toll-free 24/7 line at 1 855 899 – 2873
Attend our conference PROSTATE CANCER: External radiotherapy or Brachytherapy with radio-oncologist Dr. Daniel Taussky on Monday, April 27, 2015 from 19h to 21h. Click here to register.
---
Daniel Taussky, MD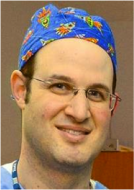 Dr. Daniel Taussky was born in Switzerland in 1968. He studied in radiation oncology in Zurich and Geneva. He pursued his education with a subspecialty in prostate cancer brachytherapy and external beam radiotherapy at Princess Margaret Hospital in Toronto.
Since 2004, Dr. Daniel Taussky is managing an uro-oncology team at the department of radiation-oncology of Notre-Dame Hospital in Montreal. He is also an Associate Professor at the University of Montreal.
Dr. Taussky has treated more than 750 prostate cancer patients with brachytherapy and several hundred with external beam radiotherapy.