What does it mean Preparing well: the key to taming side effects? This means taking charge of yourself to be able to tame and manage the side effects associated with prostate cancer treatments, in the event of a diagnosis. All of this requires patience, perseverance, resilience and self-investment. In other words, to participate in a marathon, you have to jog and train.
Let's take a closer look. Your family doctor referred you to a urologist following a screening for prostate cancer because of too high a PSA level, a positive digital rectal exam (he felt something abnormal), or both of them?
This urology reference should be the starting point for reviewing your lifestyle and overall physical health, if you haven't or never. Ask yourself the following questions:
Am I overweight? Do I have love handles? Can I no longer see my toes when standing up?

Do I rather eat sweet-salty, meat almost every day, processed foods on the go because I'm in too much of a hurry?

Do I smoke too much? Work too much? Am I stressed out?
If the answer is yes to any of these questions, it may be time to replenish your "Health Capital".
What does "Health Capital" mean?
Imagine for a moment that your Health Capital is a reservoir or a bank account filled with energy, life balance, resources, positive feelings, happiness… Imagine that every action you do every day is a deposit into your Health Capital account. Taking the time to exercise, listen to soothing music, eat one more fruit or vegetable, or meditate every day, are actions that have the effect of "making deposits" and not withdrawals in your account. And keep in mind that the incremental interests are your feelings of well-being and control.
It is this health capital that plays an important role in managing the side effects associated with prostate cancer treatments, should you be affected by it. Martin knows something about it…
"We cannot say it enough and it is not too late to start, but I believe it is extremely important to remember that maintaining good physical health as well as a healthy lifestyle are excellent means of prevention against the pangs of this disease. For my part, I know that the healthy lifestyle that Chantal and I have adopted – we eat healthy, we exercise and we train together – allowed me to go through radical surgery, 33 treatments of radiation therapy and three years of hormone therapy.
Taking care of myself and nourishing my health capital on a daily basis gave me the boost I needed to not give up, to move forward and negotiate this nasty curve that life has put in my way."
Don't wait until you're diagnosed with prostate cancer to make lifestyle changes. Whether it relates to the prevention of prostate cancer or the long-term management of the disease, remember this: better to… you complete this sentence!
---
Discover our new animated videos
Discover three new animated videos, each equally unique and original from one to the other. Be on the lookout!
Here is the first one – Symptoms, Risk and Screening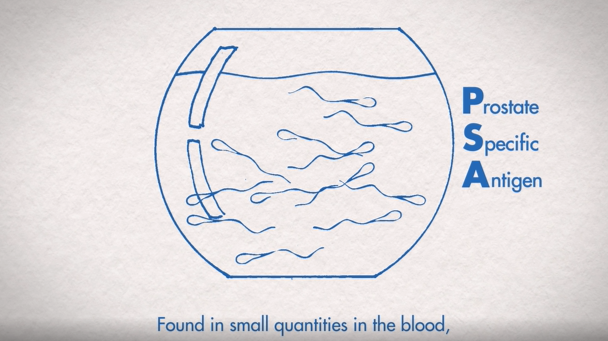 ---
Take the time to visit each of our pages on this website, as well as our YouTube channel, in order to get familiar with the disease with our expert lectures, our section on available resources, the support that is offered to you.
Do you have any questions or concerns? Above all, do not hesitate. Contact us at 1 855 899-2873 to discuss with a nurse specializing in uro-oncology. It's simple and free, like all our services.
Pages of our site that might interest you
Want to know more? Just click on one of the links below.
Am I at risk
Signs and symptoms
PROCURE news that might interest you
Each week, we publish a blog article. Here are a few for you.
Festive recipes for your prostate
The 10 most anti-stress foods
The 5 types of food to limit for a healthy prostate
What is an anti-inflammatory diet?
Written by PROCURE. © All rights reserved – 2021