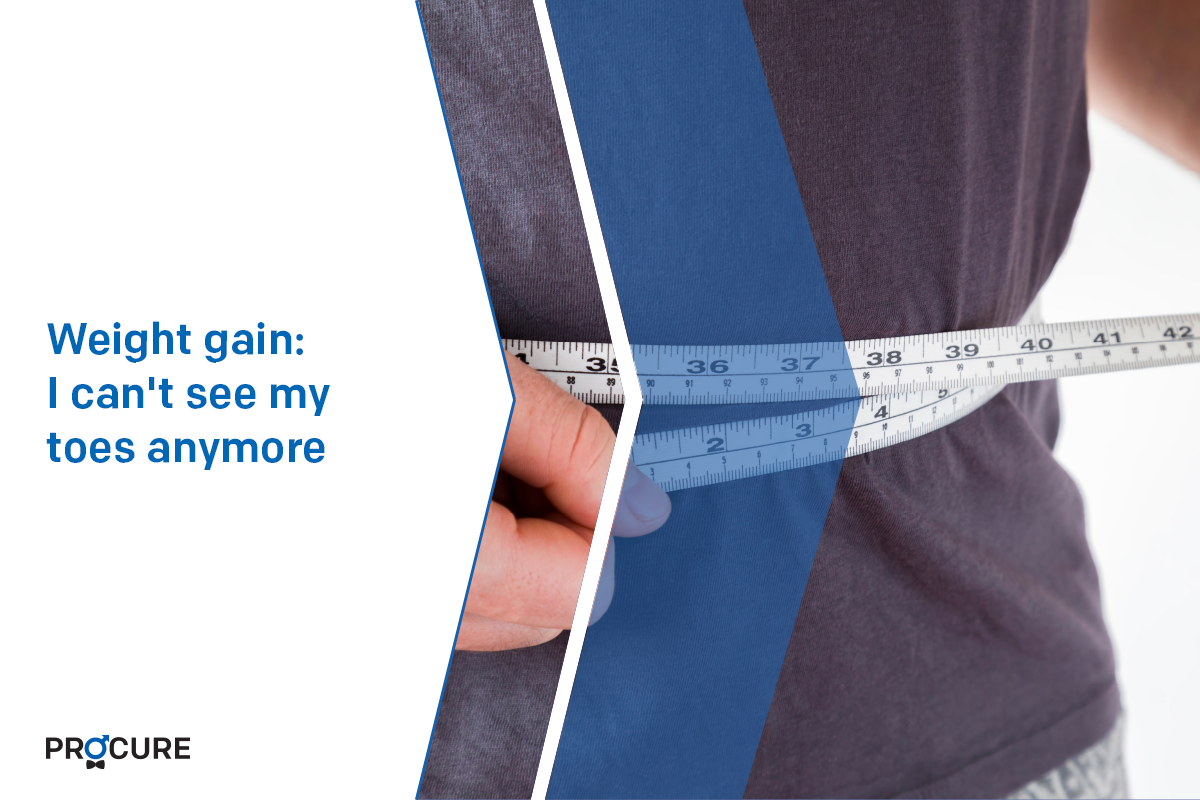 June 21, 2021
Weight gain: I can't see my toes anymore
Many men with prostate cancer struggle with other health problems such as being overweight or having cardiovascular diseases or diabetes. In those who do not have these problems but are on hormone therapy, the risk of their occurrence can increase, along with unwanted weight gain, due to the drop in the testosterone levels, causing the metabolism to slow down. You only need to continue eating as before the start of treatment to quickly end up with five or ten extra pounds and a waistline that prevents you from seeing your toes.
Your waistline: Aim for less than 40 inches
You can also estimate the risks to your health based on your waist circumference. If a woman's waist measurement is to be less than 35 inches (88 cm), yours should not exceed 40 inches (102 cm).
Weight gain is a common side effect of hormone therapy. Indeed, a drop in testosterone causes a slowing down of your metabolism. Your priority will then be to slow down or stop this weight gain which can have repercussions on your quality of life and your health.
Diet: Avoid processed foods
Source: Savourez santé
First, call a registered dietitian or nutritionist or ask your doctor for a referral to this professional.
Then, when you do your grocery shopping, take the time to read the ingredient lists on the labels. Any food with more than five ingredients is probably ultra-processed. And the consumption of such foods in too large quantities is generally associated with weight gain and poor health. Try to find a similar product with no more than five ingredients. For example:
√ Pasta sauce - Ingredients: tomatoes, sea salt, basil, extra virgin olive oil, dehydrated garlic.
X Canned Four Cheese Ravioli - Ingredients: water, tomato puree, fortified wheat flour, seasoned beef and beef, carrots, sugar/glucose-fructose, toasted wheat crumbs, salt, soybean oil, modified corn starch, cheese melted spread.
Tips to prevent unwanted weight gain
Eat reasonable portions, but indulge yourself with a variety of foods.
Go for lean meats.
Choose low-fat dairy products.
Add less fat to your food.
Use low-fat cooking methods (for example, broiling, baking, or steaming).
Eat when you are hungry and not for other reasons, such as when you are bored, out of habit, or when you are anxious or depressed. It might be a good idea to keep a food journal.
Make time for physical activity to burn off excess calories.
Try this...
Choose low-calorie foods like fruits, vegetables, and whole grains. These foods also contain fiber, which will help you feel fuller for longer.
Limit foods that are high in calories and have low nutritional value (processed foods, sugary drinks, junk food) and alcoholic beverages.
And above all, take the time to savor each bite!
---
Discover our new animated videos
Discover three new animated videos, each equally unique and original from one to the other. Be on the lookout!
Here is the third one - The role of hormone therapy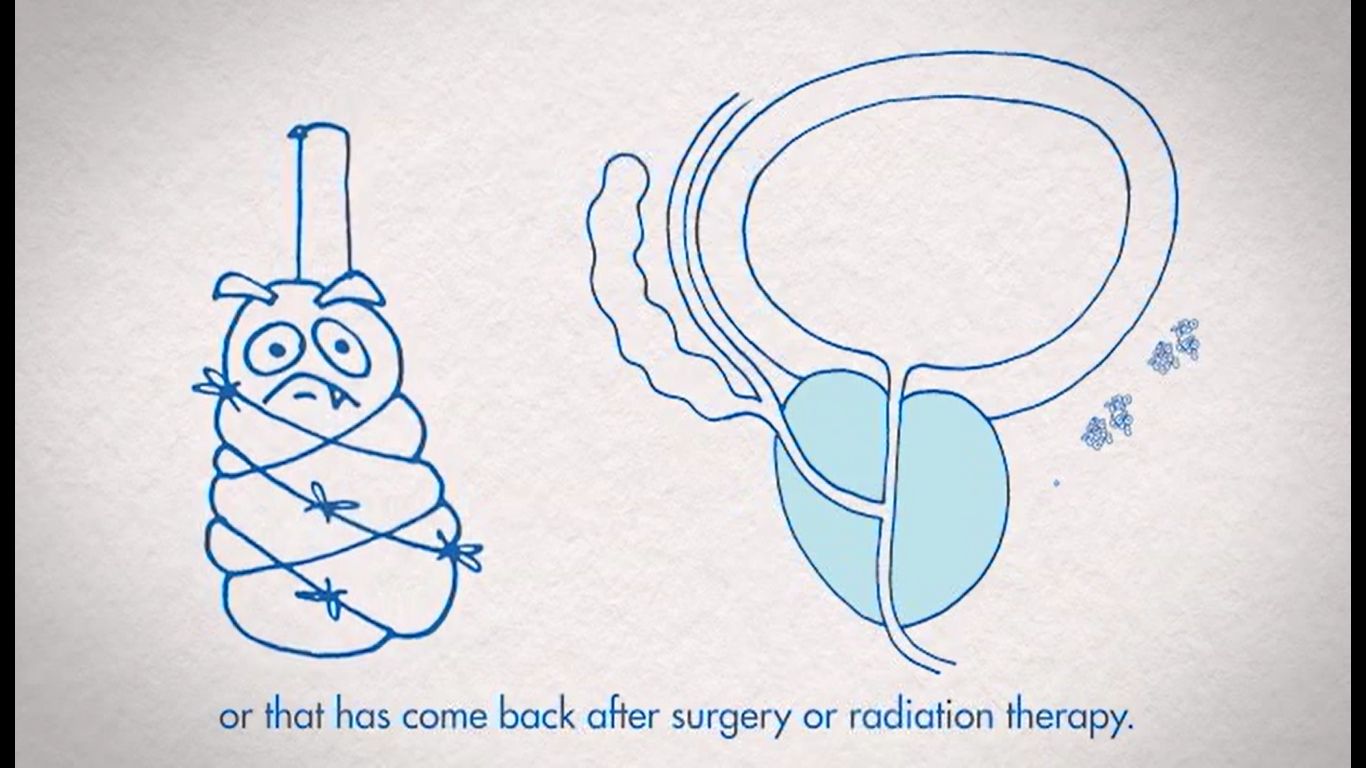 ---
Take the time to visit each of our pages on this website, as well as our YouTube channel, in order to get familiar with the disease with our expert lectures, our section on available resources, the support that is offered to you.
Do you have any questions or concerns? Above all, do not hesitate. Contact us at 1 855 899-2873 to discuss with a nurse specializing in uro-oncology. It's simple and free, like all our services.
Pages of our site that might interest you
Want to know more? Just click on the link below.
Anti-cancer foods for men
PROCURE news that may interest you
Each week, we publish a blog article. Here are a few for you.
Your role when you are on hormone therapy
What is an anti-inflammatory diet?
5 tips to change a habit
Written by PROCURE. © All rights reserved - 2021