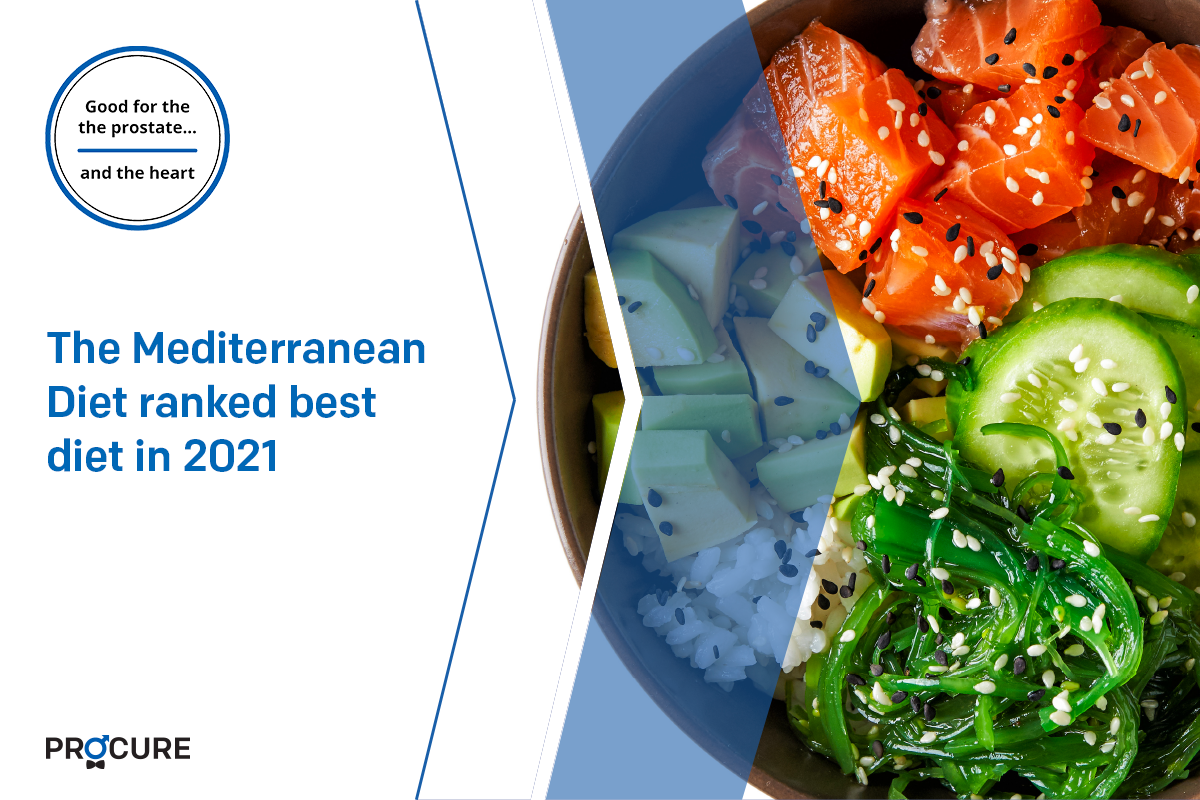 August 6, 2021
The Mediterranean Diet ranked best diet in 2021
The results came in and for the fourth year in a row, the Mediterranean diet was chosen as the best diet to follow in 2021, according to US News and World Report, which was in its 11th annual review of the best diets.
Indeed, an expert panel of 25 of the country's top physicians, nutritionists and physicians specializing in diabetes, heart health and weight loss, reviewed 35 diets in seven areas. These seven areas included how easy it is to follow the diet, how likely it is to help lose weight significantly in the short and long term, and whether the diet has led to increased improvement in diabetes and heart disease.
As you know, many men with prostate cancer struggle with other health problems such as being overweight or having cardiovascular diseases or diabetes. In those who do not have these problems but are on hormone therapy, the risk of their occurrence can increase, along with unwanted weight gain, due to the drop in the testosterone levels, causing the metabolism to slow down.
Could adopting a Mediterranean diet be beneficial for you? It seems so!
What are the benefits of the Mediterranean diet?
The Mediterranean diet is universally recognized as the gold standard for good health. The traditional diet of the inhabitants of countries bordering the Mediterranean Sea such as Spain, Italy, Greece or Tunisia, and described in the 1950s by the American scientist Ancel Keys, the Mediterranean diet is a way of eating that integrates the notions of simplicity and moderation.
The health attributes of the Mediterranean diet have been corroborated by over 50 years of research. Indeed, for fifty years, scientific data has been accumulating on the benefits of the Mediterranean diet to prevent heart attack, stroke but also in particular diabetes, certain cancers, including that of the prostate, Alzheimer's type dementia and even depression.
But what is the Mediterranean diet?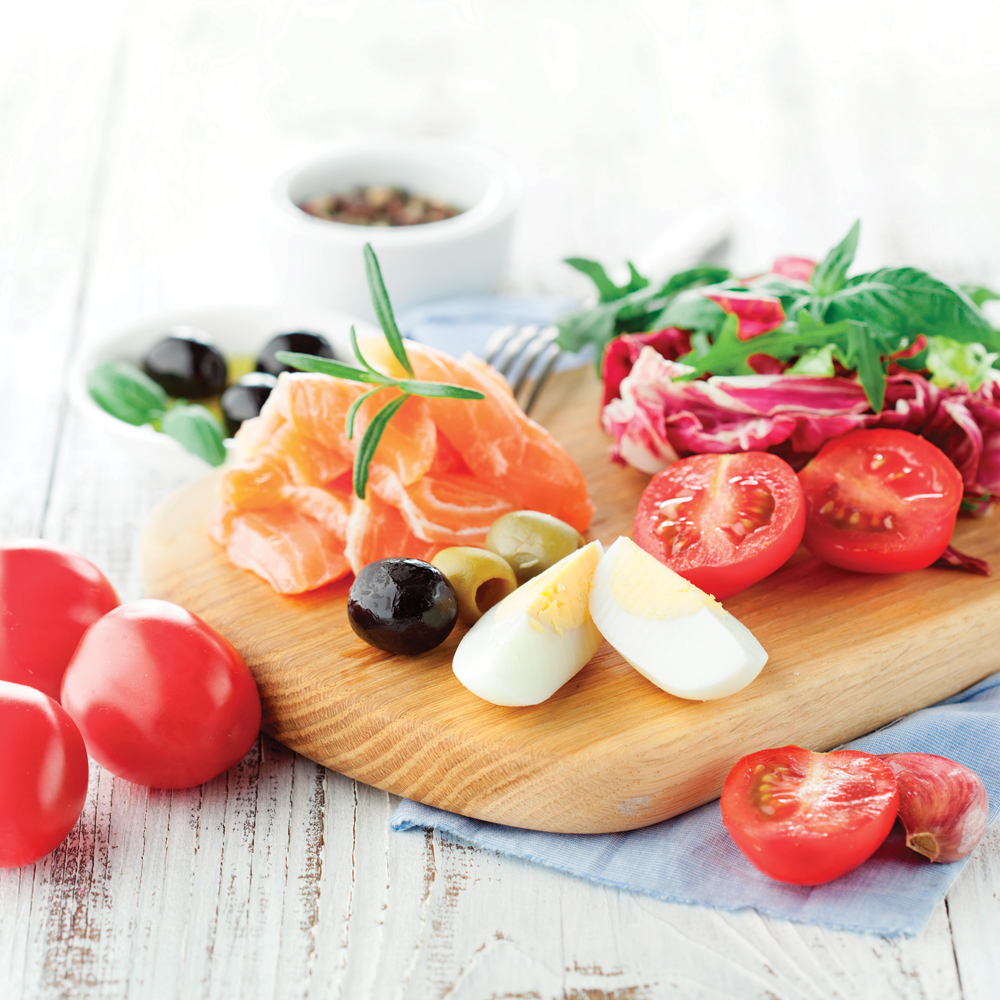 For all those who are not familiar with the Mediterranean diet, its premise emphasizes a healthy dietary approach, namely a lot of fruits, vegetables, legumes, nuts and whole grains, little red meat, moderate consumption of fish, seafood, chicken and eggs, low-fat dairy products animal, red wine rich in polyphenols, as well as fats mainly provided by olive oil (butter and cream being practically absent).
Typical Mediterranean menu
Source: Diabetes Québec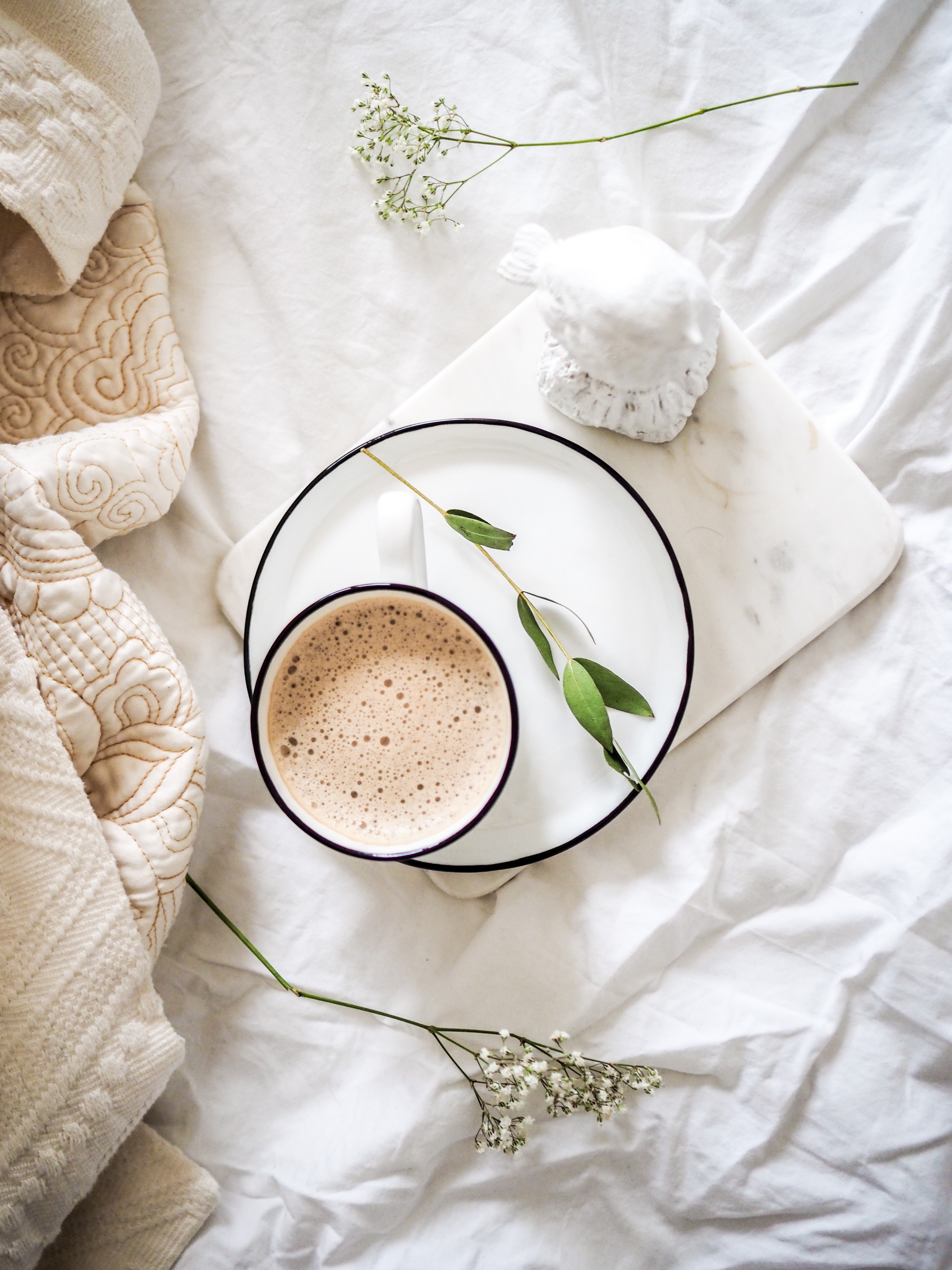 Breakfast:
Oatmeal, plain Greek yogurt (with a drop of vanilla or maple syrup), fresh or frozen blueberries and a few nuts, café au lait/latte - OR -
Whole-grain toast, peanut or almond butter, orange, café au lait/latte.
Lunch:
Whole-grain pasta, homemade tomato sauce with added zucchini, eggplant, a colourful pepper, onions and garlic sautéed in olive oil or canola oil, canned white beans, rinsed and drained, seasoned with fines herbes (thyme, oregano, pepper); a sprinkle of Parmesan cheese. Variation: replace the beans with canned tuna.
Steamed broccoli, sprinkled with grilled sesame seeds or a green salad with raw vegetables slices with vinaigrette (olive oil, balsamic or other vinegar, lemon juice).
Apple or pear slices, sprinkled with cinnamon, softened in the microwave, and topped with plain yogurt (Greek or regular).
Supper:
Baked salmon, barley pilaf, green beans sprinkled with lemon juice, a small red-cabbage-and-carrot salad topped with homemade vinaigrette seasoned with fines herbes - OR -
Curried quinoa with sautéed vegetables (mushrooms, onions, peppers), grilled pecans, raisins, cubes of chicken breast and steamed bok-choi.
Fresh fruit
In addition to its benefits, it is above all a way of life
The Mediterranean diet is above all a way of life that allows you to stay healthy. It combines a varied, colorful and balanced diet with a healthy lifestyle, such as exercising every day and cooking and sharing the pleasures of meals with family and friends when possible.
Without being too restrictive, it is a good source of inspiration for healthy eating every day whether you are alone or with others.
Missing any ingredients? Here is a practical guide to substitution
Bon appétit!
---
Discover our new animated videos
Discover three new animated videos, each equally unique and original from one to the other. Be on the lookout!
Here is the first one - Symptoms, Risk and Screening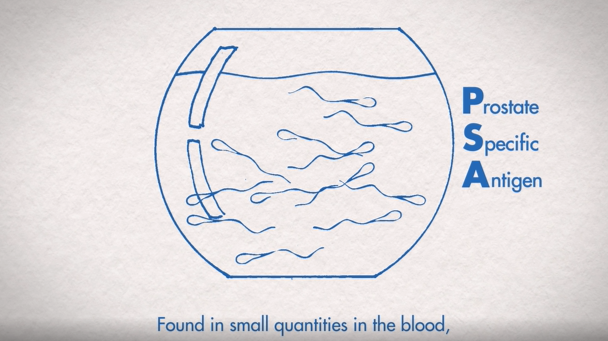 ---
Take the time to visit each of our pages on this website, as well as our YouTube channel, in order to get familiar with the disease with our expert lectures, our section on available resources, the support that is offered to you.
Do you have any questions or concerns? Above all, do not hesitate. Contact us at 1 855 899-2873 to discuss with a nurse specializing in uro-oncology. It's simple and free, like all our services.
Pages of our site that might interest you
Want to know more? Just click on the link below.
Am I at risk
Signs and symptoms 
PROCURE news that may interest you
Each week, we publish a blog article. Here are a few for you.
What is an anti-inflammatory diet?
What to eat for healthy muscles and bones
5 slimming tips for healthy and tasty meals
Festive recipes for your prostate
Sources and References
Best Diets Overall
Diabète Québec
Written by PROCURE. © All rights reserved - 2021